Palestine
Ban Warns over Gaza Situation,zionist Puppet Abbas Says Zionist Entity Committing Genocide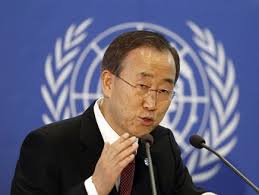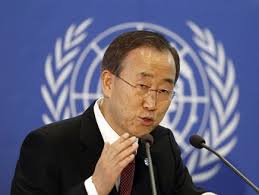 UN Chief Ban Ki-moon warned over the deteriorating situation in Gaza as the Zionist entity is launching a brutal offensive against the besieged strip.
Meanwhile Palestinian Authority Chief accused the occupation forces of committing genocide.Ban Ki-moon
"Gaza is on a knife edge. The deteriorating situation is leading to a downward spiral which could quickly get beyond anyone's control," Ban warned ahead of an emergency meeting of the Security Council at 1400 GMT.
"The risk of violence expanding further still is real. Gaza, and the region as a whole, cannot afford another full-blown war," he said.
Ban spoke with Zionist premier Benjamin Netanyahu, urging him to exercise "maximum restraint", although he described the Gaza rocket attacks as "unacceptable and must stop".
He also spoke with Abbas, Egypt's President Abdel Fattah al-Sisi and US Secretary of State John Kerry over the crisis, which drawn calls for restraint from Washington and the European Union.
For his part, Abbas said on Wednesday: "It's genocide. The killing of entire families is genocide by Israel against our Palestinian people."
"We know that Israel is not defending itself, it is defending settlements, its main project."