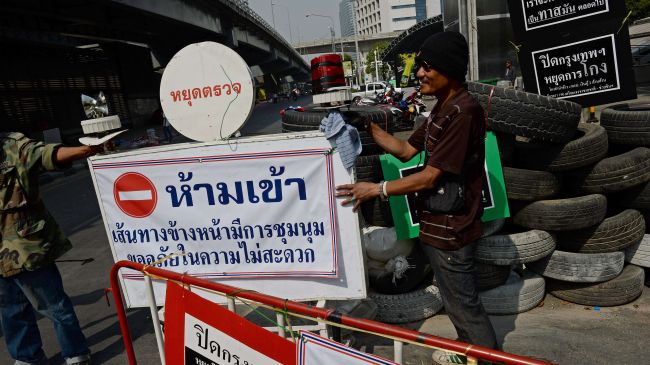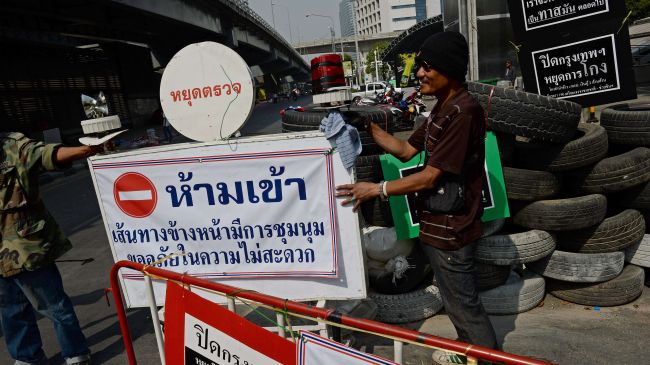 Protesters in Bangkok have once again held a demonstration despite a state of emergency imposed by Thai authorities.
On Thursday, protesters gathered at campsites and blocked roads in the capital.
The government of Prime Minister Yingluck Shinawatra declared a 60-day state of emergency beginning on January 22.
However, anti-government demonstrators continued protests on Wednesday.
The state of emergency was imposed in the capital and surrounding provinces, in a move aimed at controlling the growing anti-government protests in the country.
Under the decree, authorities are allowed to ban public gatherings, impose curfews, and censor local news reports over the next two months.
Protests started on October 31, 2013, after the government proposed an amnesty bill that could have pardoned the prime minister's brother, former premier, Thaksin Shinawatra, setting the scene for his return to Thailand.
The ex-premier, who was ousted in 2006, has been in self-exile since 2008 to avoid a two-year prison sentence over corruption.
The protests intend to derail February 2 election, which the prime minister called in an attempt to contain the political crisis.