Asia-Pacific
Bangkok 'shutdown' campaign continues for 8th day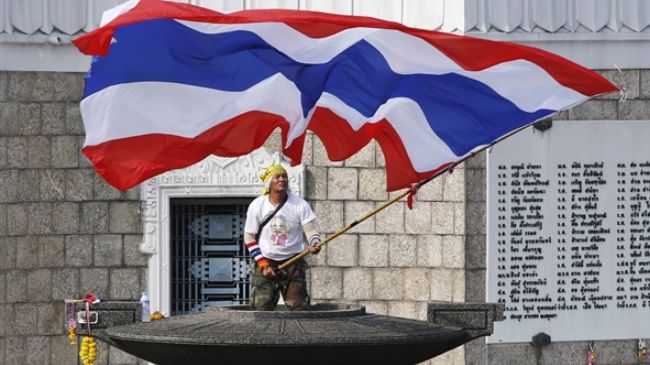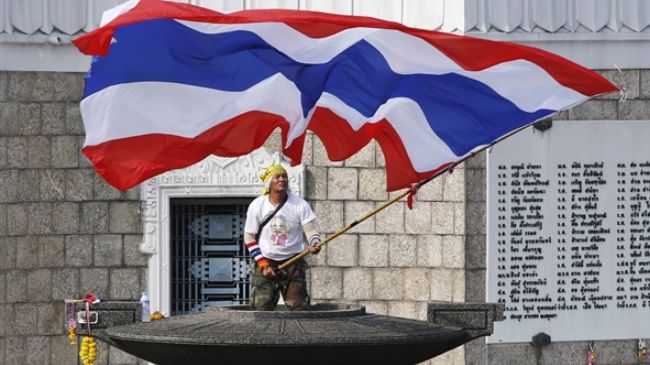 Anti-government protesters in Thailand have begun the eighth day of their Bangkok "shutdown" campaign, aimed at forcing the Prime Minister to resign.
The demonstrators have built barricades and occupied key road intersections in the Thai capital amid clashes between the protesters and security forces.
A twin explosion shook an anti-government demonstration site near Victory Monument, in the north of the capital, on Sunday. The blast wounded some 28 people, seven critically.
Thai police said the explosions took place about two minutes apart, adding that they were caused by fragmentation grenades.
A similar incident targeted protesters on January 17, leaving one person dead and dozens wounded.
The anti-government protests were triggered on October 31 by a failed amnesty bill that could have allowed prime minister Yingluck Shinawatra's brother, Thaksin Shinawatra, to return without serving a jail term for a corruption conviction.
The ex-premier, ousted in 2006, has been in self-exile since 2008 to avoid a two-year prison sentence.
The protests also intend to derail the February 2 elections, which the prime minister called for, in an attempt to contain the political crisis.