Bangladesh
Bangladesh building collapse death toll passes 780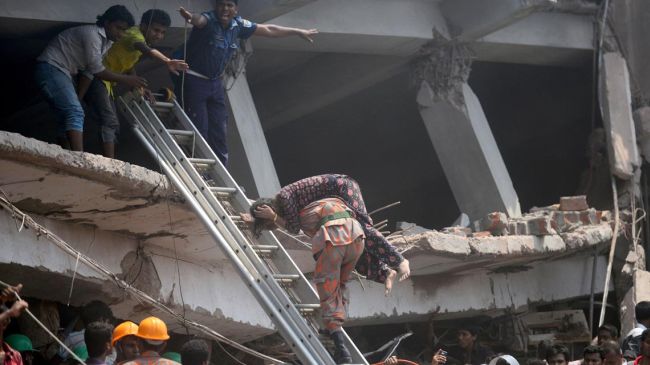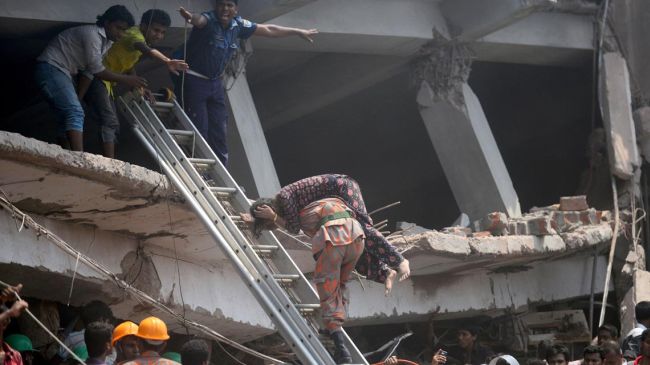 The death toll from a collapsed building housing five garment factories in the Bangladeshi capital, Dhaka, has passed 780.
The country's army spokesman Lieutenant Mir Rabbi said on Wednesday that the "toll now stands at 782," AFP reported.
Local authorities said they have started disbursing benefits to the survivors of the building collapse.
Officials say there is no clear indication as to how many bodies remain under the debris. Over 2,500 workers on shift at the time of the incident were reportedly rescued.
On April 24, the eight-storey building of the Rana Plaza garment factory in Savar, an industrial suburb of the Bangladeshi capital, Dhaka, collapsed.
A preliminary investigation by the government has indicated that vibrations from four massive generators on the compound have caused the deadly collapse.
Meanwhile, the engineer of the building, Abdur Razzak Khan has been arrested on the charge of negligence. He has been accused of illegally adding three floors to the initially five-story building, which belonged to Mohammed Sohel Rana.
Police have arrested Rana and 11 other people including four garment factory owners for forcing people to work on April 24, despite the cracks that had appeared in the building a day before.
Factory workers have taken to the streets after the incident, calling for tough punishment for those responsible for the tragedy. They also demanded better safety regulations.