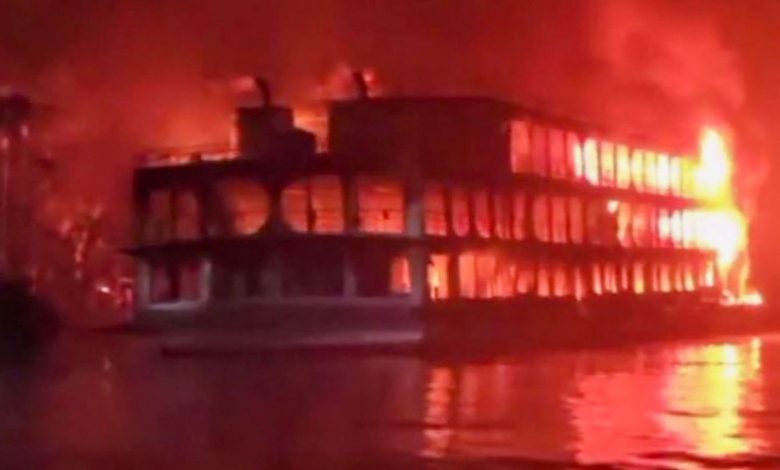 At least 38 people have died in Bangladesh after a deadly fire swept through a ferry in the southern district of Jhalakathi, a fire service official said on Friday (December 24).
The fire started from the engine room of the ferry at around 3 a.m. local time (2100 GMT on December 23), the official added.
As light broke, rescue workers combed through the still-smoking and charred remains of the vessel, removing dead bodies wrapped in white plastic as distraught relatives waited on the muddy riverbank for news.
The death toll could climb further as more than 50 people have been admitted to hospital, with some passengers still missing and some others in critical condition, said Zohor Ali, Jhalakathi district administrator.
The cause of the fire was not immediately clear and investigations were ongoing.
Experts in the South Asian nation of 170 million people blame poor maintenance, lax safety standards at shipyards and overcrowding for the all-too-frequent such tragedies.
In August, at least 21 people were killed when a boat packed with passengers and a sand-laden cargo ship collided. In April and May, 54 were killed in two separate accidents.
Fires are also a regular occurrence. In July, 52 people perished in a blaze in a food factory in an industrial town outside Dhaka. In February 2019, 70 died in another blaze.