Bangladesh
Bangladesh regime forces arrested Over 100 protesters across country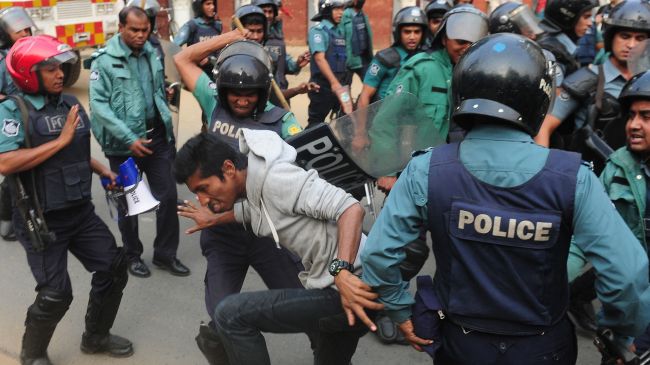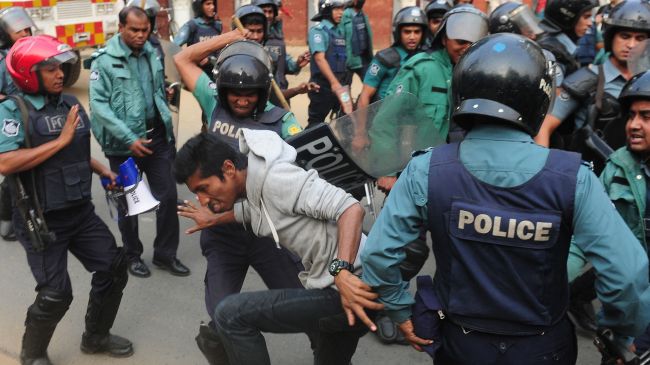 Bangladesh security forces have arrested over 100 anti-government protesters amid mounting unrest ahead of the upcoming general election in the country.
One hundred and eighteen protesters were detained on Thursday in a nationwide crackdown that involved the police, the elite Rapid Action Battalion, and paramilitary border guards.
The arrests were made amid a series of transport blockades called by opposition parties which are boycotting the January 5 polls.
Most of the detainees were activists from the main opposition Bangladesh Nationalist Party (BNP) and its key ally Jamaat-e-Islami, and were arrested in five districts where police had earlier clashed with demonstrators.
The opposition has announced a new four-day nationwide blockade from Saturday in an attempt to topple Prime Minister Sheikh Hasina and foil the January election.
Bangladesh has been the scene of clashes between protesters and security forces over the past few months.
The protesters are calling for a caretaker administration to oversee the January poll.
Hasina has, however, proposed an all-party interim government led by her to oversee the election. She argues that previous caretaker governments have paved the way for a military coup.
The BNP has refused to name candidates for the January election, saying the vote under Hasina will be rigged.
Tensions in Bangladesh deepened last week, after the government executed one of the leaders of Jamaat-e-Islami, Abdul Quader Molla, on charges of alleged crimes committed during the 1971 independence war.