Bangladesh
Bangladeshi protesters slam bid to remove Islam as state religion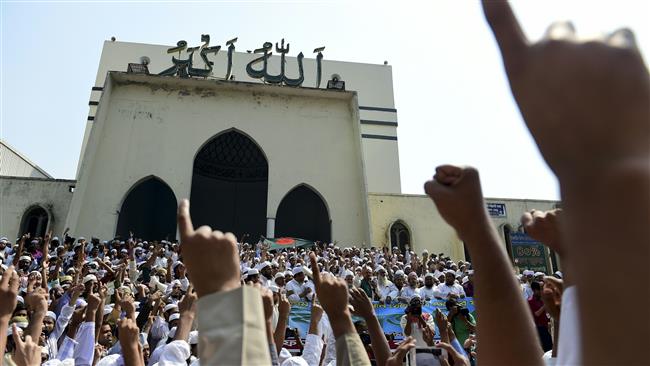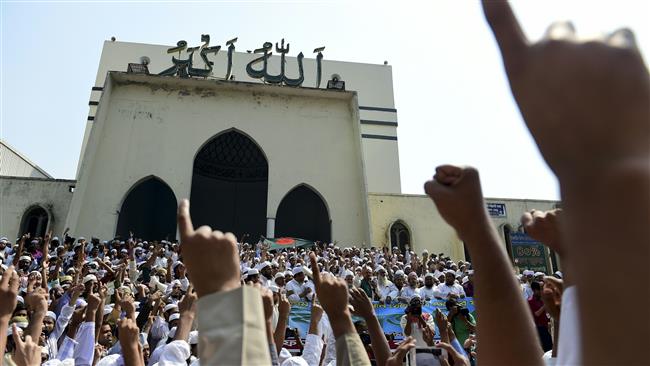 Thousands of people have staged a protest rally in the capital of Bangladesh to condemn a court petition that seeks to challenge Islam as the country's official religion.
More than 3,000 protesters demonstrated outside the national mosque in Dhaka after Friday prayers against the legal action, which is due to be considered by the country's High Court on Sunday.
An AP report said the petition was filed by a group of "prominent citizens," without elaborating.
The demonstration was organized by Touhidi Janata group as well as a local Islamic group identified as Hefajat-e-Islam. No major political party signed on to the protest action, however.
"We are here to give a message to authorities that we will not tolerate any move to cancel Islam as state religion," said protester Abdur Rahim. "We will resist such moves at any cost."
The measure to remove Islam as the country's official religion comes as over 90 percent of Bangladesh's 160 million people are Muslim. Buddhists and Hindus are the two major religious minorities in the impoverished country.
While former military ruler H. M. Ershad reportedly declared Islam as the official faith in Bangladesh in 1988, current Prime Minister Sheikh Hasina promoted secularism as a pillar of the constitution in 2011 but kept Islam as the state religion.