Palestine
Bardawil: Kerry leads political process aimed at liquidating Palestinian cause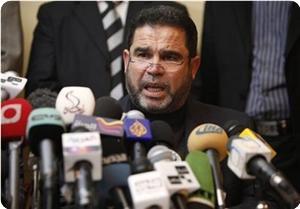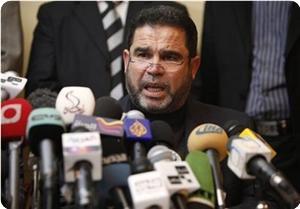 Hamas leader Dr. Salah Bardawil warned that American efforts led by Secretary of State John Kerry; is part of an integrated policy that exploits the changing conditions of the region to fully liquidate the Palestinian cause.
Bardawil told Quds Press on Thursday that the Palestinian people will not accept Kerry's plan in the region that aims to liquidate the Palestinian cause. Kerry took advantage of the current conditions in the West Bank and PA weakness and lack of experience to impose his deal "softly", he explained.
Bardawil warned of the seriousness of the US new "complex" and "ambiguous" scheme, as he described, that aims basically to liquidate the Palestinian issue.
He also stated that the Palestinian Authority's involvement in this process will negatively affect the reconciliation efforts and the unity of the Palestinian ranks. "This scheme is completely contrary to the reconciliation which is based on adherence to the rights and constants."
"If the Authority turned its back on these constants and got engaged in the American plan, it means that it turned its back on the Palestinian rights and the reconciliation," Bardawil added, calling on Fatah leaders to pay attention to the seriousness of this American plan and to adhere to Palestinian rights and constants.