Palestine
Barhoum: Egypt deportation of activists contributes in tightening siege on Gaza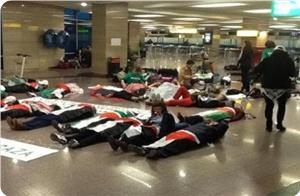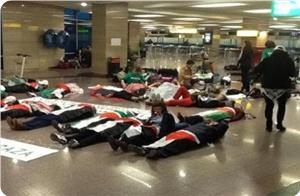 Fawzi Barhoum, a Hamas spokesman, has lashed out at the Egyptian authorities for disallowing a group of female solidarity activists from entering Cairo Airport en route to the Gaza Strip.
Barhoum described in a statement on Thursday on his Facebook page the detention of those activists at Cairo Airport as an oppressive measure.
He said that the measure represented a further step in tightening the siege on Gaza and isolating it, in addition to representing a big step backward in Egypt's role in support of the Palestine cause in general and Gaza in particular.
The growing pressure and siege on Gaza calls for greater regional and international solidarity with the besieged enclave, Barhoum said, calling for sending sea and land convoys to Gaza and fore pressuring decision-makers worldwide to end the siege on Gaza and to alleviate the suffering of its population.
The Egyptian authorities refused to allow entry of Arab and foreign female activists into Cairo on Wednesday on their way to Gaza Strip to celebrate the international women day and to denounce the siege on the coastal enclave.