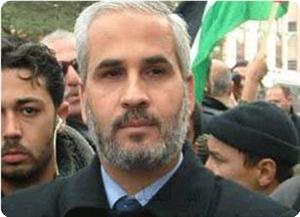 Sheikh Ekrema Sabri, the head of the higher Islamic authority and Aqsa Khatib (preacher), asked the Palestinian people to frequent the Aqsa Mosque and to shun internal differences to confront Jewish attempts to storm the holy site.
He told the PIC on Sunday that Zionists never ceased attempts to storm the Aqsa and control it.
The Sheikh was commenting on the announcement by Jewish fanatic groups that they would offer sacrifices in the holy compound on Monday and the declaration by the so-called Temple Mount Faithful that they would organize a march to the Aqsa next Thursday to demolish it and build the temple in its place.
He held the Zionist occupation authority (ZOA) fully responsible for what would happen to the Aqsa, telling it to keep the fanatic Jews away from the vicinity of the Mosque.
Sabri appealed to the Arab summit to support occupied Jerusalem and the holy shrines.
For his part, Hamas spokesman Fawzi Barhoum called on the Arab leaders to use all pressure cards and to boycott the ZOA politically and economically in order to isolate it on the international level.
He told the PIC that the absence of international justice and firm Arab stands encouraged the Zionists to go ahead in their attempts to desecrate the Aqsa Mosque.
The insistence of the PA in Ramallah on negotiating with the ZOA whether directly or indirectly and its war on resistance in the West Bank had helped the "enemy" in escalating attacks on holy shrines, Barhoum said, commenting on the same news reports.