Iran
Basij Commander: Islamic Republic Ready to Confront Threats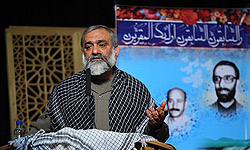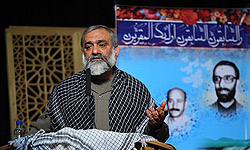 Commander of Iran's Basij (volunteer) Force Brigadier General Mohammad Reza Naqdi said that the Islamic Republic has successfully overcome difficult tests during the last three decades since the victory of Islamic Revolution and is now prepared to confront all types of threats.
"We are ready for any kind of confrontation," Naqdi said, addressing a gathering of Basij forces in Iran's Southern city of Shiraz, adding that the Islamic Revolution has already overcome several problems caused by separatists, seditionists and hypocrites (i.e. Mojahedin-e Khalq Organization) and learned its lessons.
Naqdi added that today the Islamic Republic has become a role model for the world countries.
"The Islamic Republic of Iran has shown that progress is possible while resisting against the (world) powers," he reiterated.
In similar remarks in February, Iran's President Mahmoud Ahmadinejad stressed reliance on a nation's own abilities to achieve self-sufficiency can serve as a proper role model for independent nations in their confrontation against the hegemonic powers' unfair pressures.
Inspired by Iran, all world countries have now believed that if a nation decides to stand on its own feet and do things itself, it will succeed, Ahmadinejad said after inaugurating several industrial and development projects in Yazd province at the time.