Syria
Battle for Douma approaches as Jaysh Al-Islam refuses to surrender town: map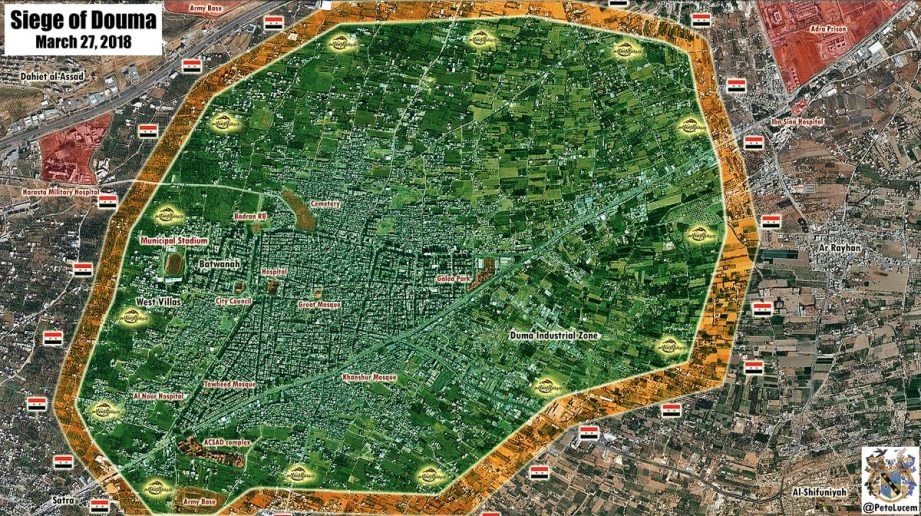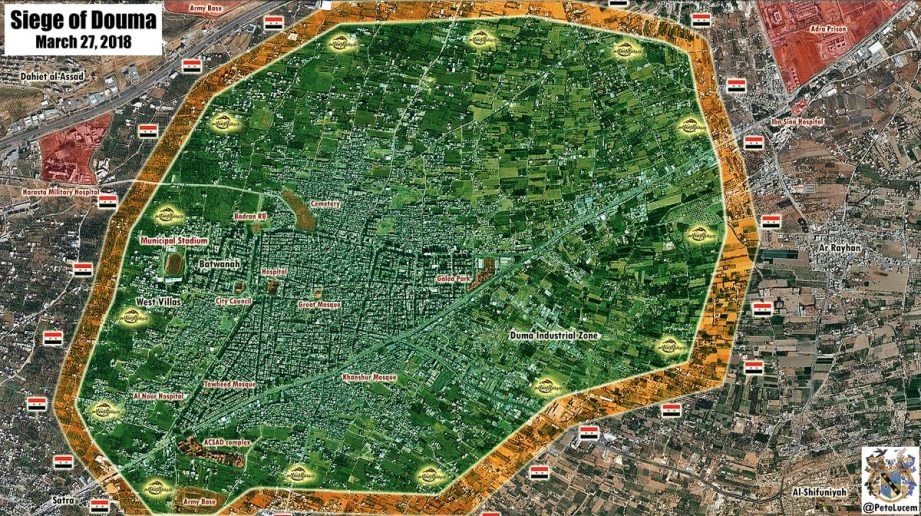 The battle for the strategic East Ghouta town of Douma is quickly approaching, as the militants of Jaysh Al-Islam refuses to surrender their stronghold to the Syrian Arab Army (SAA).
With thousands of troops surrounding Douma, the Syrian Arab Army has finalized their preparations to storm the town; all that awaits is the final order to launch their long-awaited assault.
If the battle for the Jaysh Al-Islam stronghold commences in the coming days, then the Syrian Arab Army's elite Tiger Forces are expected to lead the way for the way for the government troops.
Currently, the Russian Reconciliation Center is attempting to convince Jaysh Al-Islam to surrender Douma; however, the group continues to maintain that they will not give up the town to the government.
In response to Jaysh Al-Islam's refusal to surrender the town, the Syrian Arab Army's High Command has threatened to kick off their military operations to capture Douma.