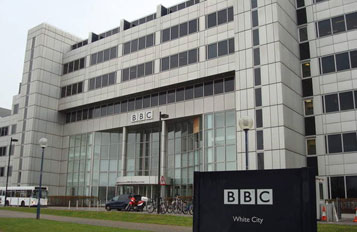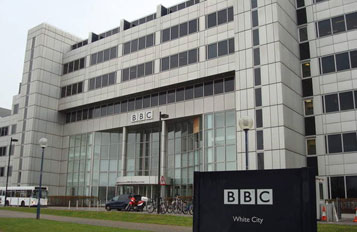 The BBC has been involved in a "possible propaganda media network" for al-Qaeda based on newly revealed documents that show the company's staff were in contact with extremists.
The Daily Telegraph said it has accessed the US files on the Guantanamo through the WikiLeaks website that include a BBC phone number retrieved from the phone books and phones of a number of extremists detained by the US forces.
The documents reportedly contain a detained assessment from April 21, 2007 that reads "the London, United Kingdom (UK), phone number 0044 207 XXX XXXX was discovered in numerous seized phone books and phones associated with extremist-linked individuals".
"The number is associated with the British Broadcasting Corporation (BBC)," the assessment added while the Daily Telegraph said the number is one for Bush House, home of the BBC World Service.
Based on the assessment many "extremist links" were traced to the number therefore a BBC member of staff could have been sympathetic to the extremists or could have provided them with information on "ACM [anti-Coalition Militia] operations", a possibility reflected in an 'analyst note' on the information.
"(Analyst Note: Numerous extremist links to this BBC number indicates a possible propaganda media network connection. Network analysis might provide leads to individuals with either sympathetic ties to extremists or possibly possessing information on ACM operations)," it said.
The number has been reportedly mentioned in the detainee documents on Turki Mish'awi Za'id Alj-Amri, a Saudi "assessed to be a member of al-Qaeda".
According to the Guantanamo file the Saudi "stayed at al-Qaeda facilities, received training at an al-Qaeda camp, and served under al-Qaida leadership in Tora Bora, AF" while his "pocket litter" suggested his connection to "significant Anti-Coalition Militia (ACM) personnel and groups".
"Many of the telephone numbers in his pocket litter have been associated with multiple ACM personnel, indicating he may have played a greater role in multiple activities than previously assessed," the documents read.
Only seven months after the assessment was made, Guantanamo officials sent Alj-Amri home in Saudi Arabia on November 9, 2007.
Back in 2006 British media revealed that former BBC chairman Michael Grade had admitted in an "impartiality summit" he organized to assess left wing tendencies in the corporation that they would interview al-Qaeda leader Osama Bin Laden if they were given the opportunity.
The disclosure led to a series of debates in the media over the BBC's bias with Andrew Marr describing the broadcaster as "not impartial or neutral".