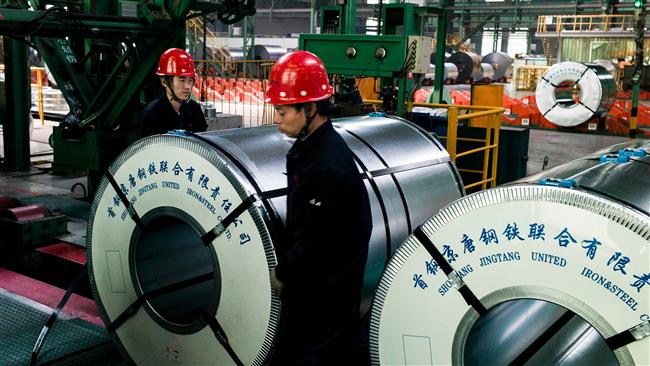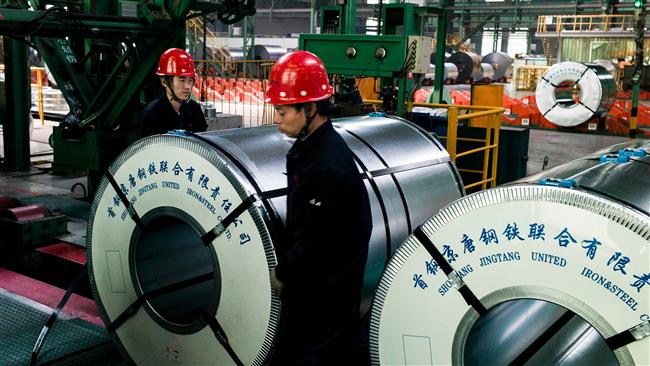 China, the world's top producer of steel, has accused the United States of obstructing trade by the recent imposition of high tariffs on Chinese steel exports to the US.
"The United States has deliberately suppressed the bulk of Chinese steel exports to US," the Chinese Ministry of Commerce said in a statement on Thursday. "This not only harms Chinese steel enterprises but hinders trade and cooperation between enterprises."
The US imposed a set of heavy duties amounting to up to 450 percent on Chinese steel products on May 17 in response to an influx of low-priced imports from the East Asian country.
The statement by the Chinese Ministry of Commerce said Beijing will "take all necessary measures to strive for fair treatment and to protect the companies' rights," without specifying.
It said US regulators discriminated against Chinese suppliers by applying "incorrect standards."
The levies imposed by the US also include anti-dumping duties of up to 210 percent and anti-subsidy duties of up to 241 percent.
Beijing has come under increasing pressure from the US and Europe because of exporting steel at prices far below production costs to clear a backlog in its glutted market at home.
Western countries say China's policy hurts their producers and threatens thousands of jobs in their countries.
In 2015, the US imported corrosion-resistant steel products from five countries that totaled $1.87 billion, of which about $500 million came from China, according to official figures.