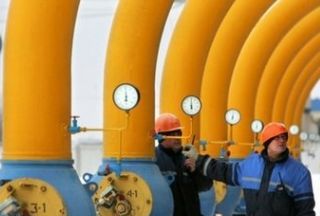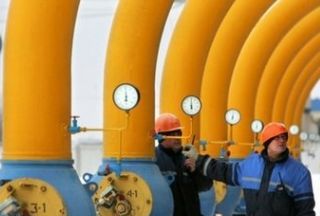 Belarus says it will pay its natural gas debts to Russia in 2 weeks, after Russia threatened to reduce gas supplies to the country if it failed to fulfill the debt.
"We expect that within two weeks we will find the opportunity …We will borrow, but we will pay for the gas," Belarusian Deputy Prime Minister Vladimir Semashko said on Monday.
Semashko, however, said Russia should pay Belarus $217 million it owes for the transit of gas to Europe, Rianovosti reported.
The Russian President Dmitry Medvedev had told the gas giant Gazprom to reduce gas supplies to Belarus by 85 percent, a move which is feared to affect Europe's gas supplies.
Belarus owes $192 million for natural gas to Russia. It offered to pay the debt with machinery, equipment and a series of other products but the Russian side urged that the debt should be paid in currency.
Russia set the gas price at $169 per 1,000 cubic meters for the first quarter of the year. Belarus has been paying $150 since January.
Disputes between the two neighbors over gas prices and transit terms have always been a threat to European countries, which rely on Russian gas piped through Belarus.
Earlier in January 2009, Gazprom halted gas supplies to Europe for nearly two weeks over unsettled disputes with Minsk over gas prices and transit terms.