Europe
Belgian capital's metro halts services amid terror fear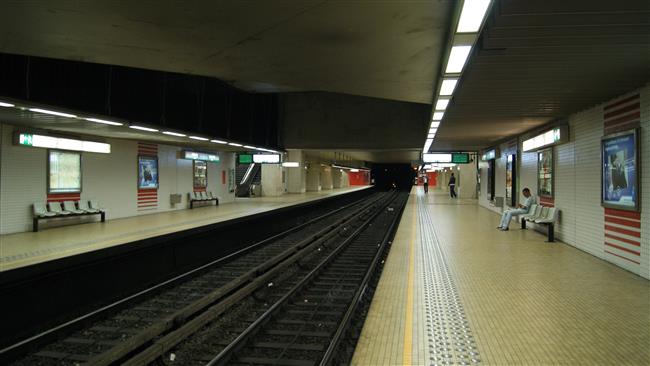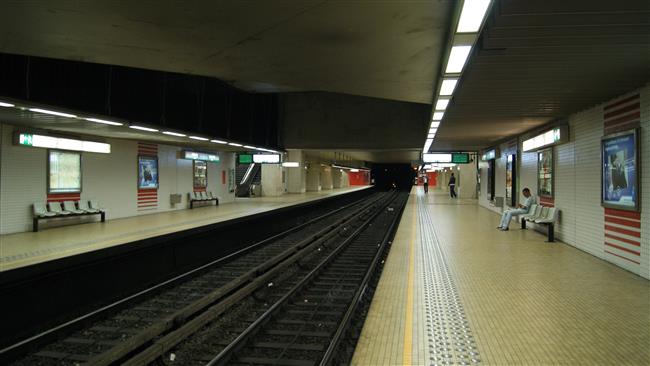 All metro stations in the Belgian capital city will be closed on Thursday, says Brussels' public transport network following an increase in the terrorism alert level there.
"On the recommendation of the crisis center of the Federal Interior Public Service, all our metro and light railway stations… will stay closed today," Brussels transport operator STIB said on its website on Saturday.
Although buses will be running, some trams will be hit by the fresh "precautionary measure," the STIB said, adding that a decision would also be taken "in consultation with relevant authorities and the police, day by day, whether to reopen the stations."
The development came on the same day that Brussels was placed on the maximum level "four" in the government's threat scale. The Belgian government's crisis center announced the decision after a meeting of top ministers, officials with security services and police in the West European country.
"The advice for the population is to avoid places where a lot of people come together like shopping centers, concerts, events or public transport stations wherever possible," said a spokesman for the crisis center, whose name was not mentioned in reports.
Last week, the alert status for the whole European state was raised from two to three following the November 13 attacks in the French capital city of Paris, which left 130 people dead and over 350 wounded.
In a statement the day after, the Takfiri Daesh terrorist group claimed responsibility for the deadly assaults in Paris.
Belgium, which is home to the European Union (EU)'s and the NATO's headquarters, has been at the center of probes into the Paris attacks since it emerged that two of the incident's bombers had been living there.
Three other people have been arrested in Brussels in connection with the Paris assaults. They are all facing terrorism charges.
Abdelhamid Abaaoud, a Belgian national, was the suspected ringleader of the Paris attacks. The 28-year-old was killed in the siege of an apartment in the northern Paris suburb of Saint-Denis on November 18.