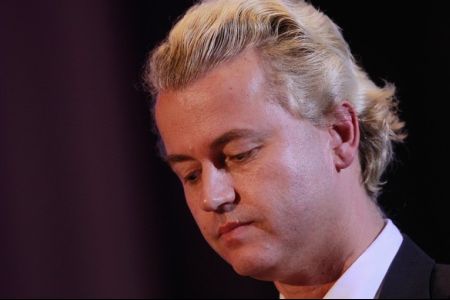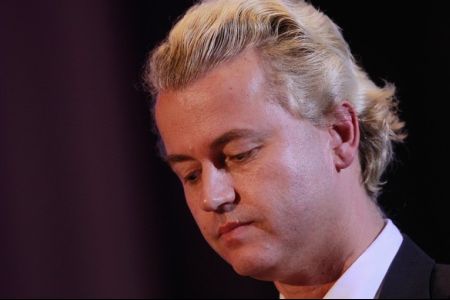 More than 100 Germans have protested outside the Hotel Berlin against Dutch hardliner and anti-Islam politician Geert Wilders' visit to their country.
The anti-fascist protesters, who were outnumbered by around 250 police, gathered outside the hotel where Wilders was to give a speech.
Right-wing German politician Rene Stadtkewitz, who was expelled from Germany's ruling Christian Democratic Union, had invited Wilders to address a conference on freedom.
In his speech, the Dutchman tried to rally support against Islam.
Wilders, awaiting trial in Amsterdam on Monday for inciting anti-Islam sentiments, is set to become a shadow partner of the next Netherlands government.
The protests in Berlin mirror an earlier event in Britain, in which hundreds gathered outside the British Parliament in March to protest Wilders' visit to London upon invitation by far-right UK Independence Party leader Lord Pearson.
The protest erupted after Wilders, whose visit was aimed at spreading Islamophobia, screened his anti-Islamic film 'Fitna' in the House of Lords.
In 2009, British officials refused the 46-year-old politician's entry into the county, denouncing him as a "genuine, present and sufficiently serious threat to one of the fundamental interests of society."
The ban was, however, overturned in October after he appealed the decision.
Fitna, which means ordeal, also drew strong criticism from UN Secretary General Ban Ki-moon, who called the 17-minute movie "offensively anti-Islamic."
Infamous for his anti-Islamic ideas, Wilders has also called for a ban on the Islamic holy book, the Qur'an.
Moreover, last year, a court appeal in Amsterdam ordered prosecution against Wilders for "the incitement to hatred and discrimination."