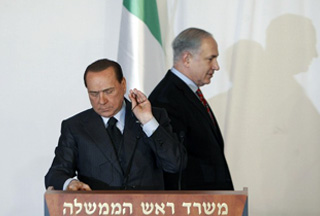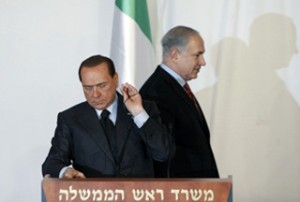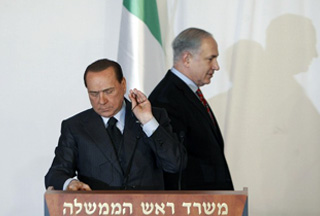 Italian Prime Minister Silvo Berlusconi, on an official tour of Israel, announces the cancellation of a decision by the oil company Eni SpA to develop an energy field in Iran.
"Eni has a contract to respect unless it wants to pay a penalty, but it has already renounced the possibility it had to develop the third phase of an important field," Berlusconi said on Monday, quoted by Reuters.
The Italian state-run Eni has declined to comment on Berlusconi's remarks.
Eni, Italy's biggest oil and gas company, signed a $550 million deal with the National Iranian Oil Company in 2001 to develop Darkhovin oil field, which lies in southwest Iran near the Iraqi border.
The company helped bring the first phase on line in 2005 and is currently active in completing the second phase.
It is expected that oil production at the oil field would ultimately reach 260,000 barrels per day (bpd) once the third phase of the field becomes operational.
Eni produced 28,000 barrels of oil per day in Iran in 2008.
The decision has apparently been taken under diplomatic pressure by Italy and Israel over Iran's insistence on continuing with its nuclear program for its energy and manufacturing needs.