Lebanon
Berri: No Change in Power-Sharing, Hizbullah: President Should Protect Resistance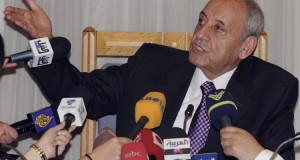 Lebanese House Speaker Nabih Berri has stressed that power-sharing between Christians and Muslims in Lebanon would not change under any circumstance.
In response to a recent warning made by President Michel Suleiman, Berri said, "There is no going back from the concept of power-sharing" during the national dialogue session on Tuesday.
Suleiman said during a speech on Sunday that, "The procrastination in the election of a new president poses a threat to the Lebanese entity and opens the door for dangerous scenarios."
"Don't drag the country and its citizens into a constituent assembly that would topple the Taef Accord and equal power-sharing," Suleiman told the Lebanese people.
On Monday, Hizbullah said Lebanon's future president should protect resistance against "Israel," as the head of the "Loyalty to the Resistance" bloc MP Mohammad Raad said.
He said that, "We need a president of the republic who functions in harmony with the choice of his resistant people and who can preserve the state's sovereignty…"
Lebanon needs a president who can preserve the sovereignty of the nation, "not a president who would work to maintain sovereignty according to international and regional stock exchange," he added.
"Lebanon, through coordination between its resistance and the Lebanese army and people, would be able to preserve its existence," Raad noted.
Berri has set May 7 as a new date to hold a parliamentary session.
Source: Al-Ahed