Palestine
Middle East
Resistance Axis
Beyond the Lines of Kochavi Remarks: 'israel' Losses in the Next War Enormous
Western, Israeli and some Arab media outlets have been busy in the last two days with the so-called "overwhelming force" which the outgoing Israeli Chief of Staff Aviv Kochavi threatened Lebanon with on Sunday.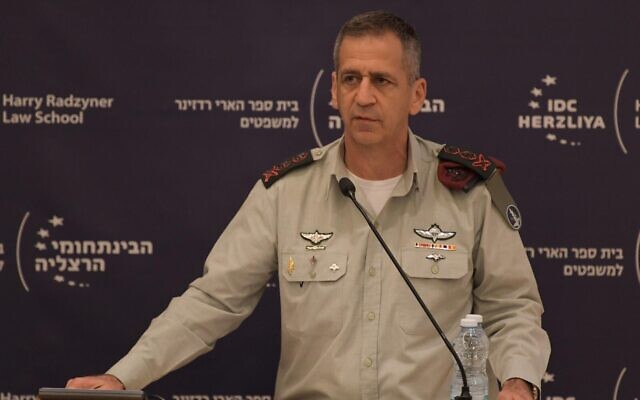 Speaking at the first National Conference on the so-called Israeli Home Front, Kochavi threatened Lebanon with "unprecedented bombing".
"We will deal very big strikes in the war, but we will warn the residents and allow them to leave the areas. I say to the residents of Lebanon: I advise you to leave, not only at the beginning of the war, but from the beginning of tension and before the first shot is fired. I advise you to leave those areas because the attack force will be unimaginable like you nothing you have witnessed before," Kochavi said.
"A house in which a missile is located or located near a missile, an activist who deals with a missile, a command headquarters that deals with a missile, or electricity connected to a group of missiles – all of this network will be hit on the day of the war," the Israeli chief of staff added.
However, beyond the lines of such threats, there has been so much to say about the losses Hezbollah will inflict upon the Israeli regime during any future confrontation.
Before getting into Israeli losses, it is worth noting here, that the "overwhelming force' threatened by Kochavi has nothing to do with the Lebanese people and that such force is no more "unimaginable". Lebanon, with its People, Resistance and Army have been demonstrating maximum levels of steadfastness and heroism against the continuous Israeli aggression throughout tens of years of conflict.
Away from the "overwhelming and unimaginable force", Kochavi acknowledged that the Israeli losses in any future confrontation will be enormous.
"Israeli army is working on several fronts and facing great threats. And if I want to elaborate, and talk about the two main threats facing Israel, its military and its security establishment, I say it frankly: the main threat comes from the north. A huge number of missiles will be launched, inflicting enormous losses and material damage."
"We have to put a real assessment to this potential fact. I say it today: the number of missiles launched at Israel won't be between 150-300 a day but more than this number," Kochavi said as cited by Israeli media, Ahmad Ammar, Al-Manar's editor of Hebrew affairs reported.
Meanwhile, the Israeli chief of staff noted that the wide range of the targets that Hezbollah missiles could reach in the future war, describing these threats as "not easy experience that will take time.
On the other hand, Kochavi pointed to the nuclear threat and simultaneous missile attacks from all fronts as the biggest threat that the Zionist entity faces.