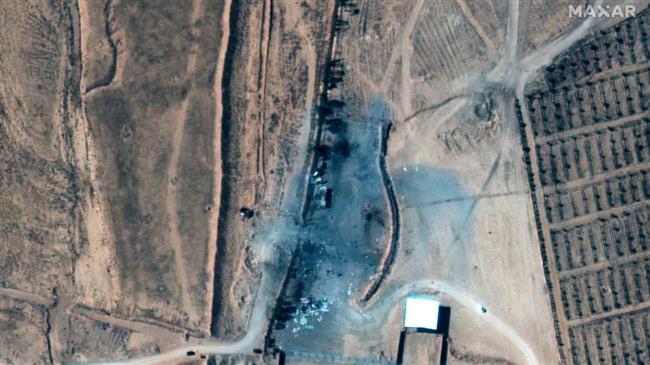 President Joe Biden appears to be ramping up US military involvement in the Middle East and targeting anti-terror groups, fearing that groups such as Iraq's Hashd al-Sha'abi might soon eliminate Daesh, a political analyst says.
Hashd al-Sha'abi positions were recently bombed by US warplanes on the Iraqi-Syrian border as they pushed on with a campaign to purge the vast desert area of the last Daesh remnants, Julia Kassem told Press TV on Friday.
"The fact that the US keeps attacking the PMU as it eradicates Daesh is very telling," she said, referring to the group by its formal name as Popular Mobilization Forces.
Kassem warned that an increase in the number of US occupation troops in Iraq would exacerbate the situation, with Hashd al-Sha'abi forces having pledged that they would put up greater resistance against such a measure.
The political analyst said she does not expect a significant change in the US foreign policy toward Iraq.
"We should not expect any kind of change regarding the overall objectives of the United States."
The US, she said, invaded and plundered Iraq under former president George W. Bush, facilitated the conditions for a reoccupation of Iraq and the rise of Daesh years ago under Barack Obama, and under Donald Trump last year openly refused to leave Iraq.
Biden is "clearly ramping up involvement in the region, having bombed Syria days ago and prepping for more troop deployment in the neighboring country," she said.
Anti-US sentiments have been running high in Iraq since the US carried out a drone strike in breach of the Arab country's sovereignty.
The attack on January 3, 2020 targeted Iran's top anti-terror commander General Qassem Soleimani who was visiting Iraq on an official invitation and his Iraqi trenchmate Abu Mahdi al-Muhandis. 
Iraqi lawmakers approved a bill two days later, demanding the withdrawal of all foreign military forces led by the United States from the country.
On January 8, 2020, Iran launched a missile attack on the US-run Ain al-Assad air base in retaliation.
Kassem touched on Iran's missile power and PMU's capabilities, saying they are far superior to the United States' anti-missile systems on which it relies to retain its military presence in the region.
"This is a testament to the resistance front's increasing capabilities against Israeli-made and American systems," she said.