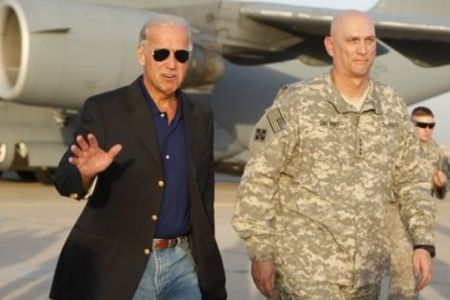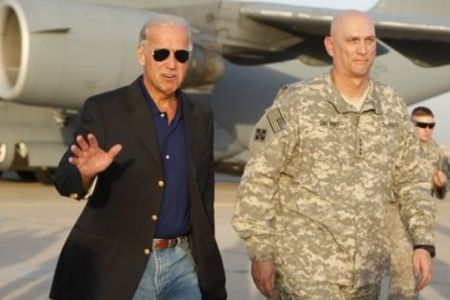 US Vice President Joe Biden has traveled to Iraq as Washington prepares to officially end its so-called combat mission in the violence-stricken country.
Biden landed in Baghdad on Monday, one day before an August 31 deadline when a speech by US President Barack Obama will signal an end to the American military's combat operations, AFP reported.
The three-day visit also comes amid continued bickering among Iraq's major political parties, which have yet to put aside differences and form a new government months after the non-conclusive March presidential election.
Biden is to meet President Jalal Talabani, Prime Minister Nouri al-Maliki and the former premier and the winner of March elections Iyad Allawi during his trip, the White House said. He is also scheduled to attend a ceremony on Wednesday to mark the US military's change of mission in Iraq.
Following the US reduction of its troop levels, the remaining American troops would take on a training and advisory role until a complete withdrawal in 2011.
Tony Blinken, Biden's national security adviser, said the vice president's meetings with Iraqi political leaders were aimed to "preview" Obama's Tuesday speech.
"Even as we draw down our troops we are ramping up our engagement across the board — diplomatic, political, economic… we are determined to build a long-term relationship with the government of Iraq," Blinken stated.
Seven years after the US-led invasion of Iraq in 2003, there are currently 49,700 American soldiers in the country, which has suffered unrelenting bombings and other forms of terror attacks ever since it was occupied by foreign militaries.
Violence has picked up once again in recent months after a period of relative calm, with 535 people killed in July, marking it the deadliest month for Iraqis since 2008.
Earlier in August, the US commander in Iraq General Ray Odierno said US troops would return to combat operations if the security situation worsened and if the Iraqi military asked.