Latin America
North America
Biden in 'no rush' to remove Venezuela sanctions: White House official
A White House official says the administration of President Joe Biden is in "no rush" to remove US sanctions against Venezuela, signaling the continuation of predecessor Donald Trump's unsuccessful goal of overthrowing the elected government of President Nicolas Maduro.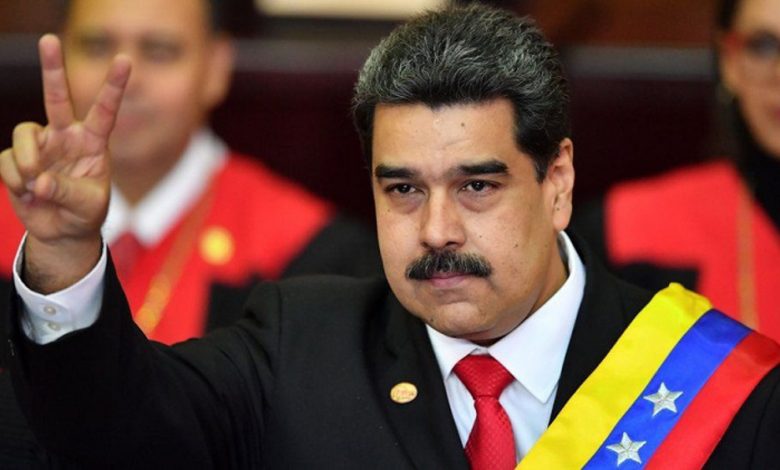 While ruling out the lifting of sanctions, the official told Reuters in an interview on Sunday that the Biden administration would only consider easing the restrictions if Maduro took "serious steps" toward engaging with the opposition.
"If the regime undertakes confidence-building measures that show that they're ready and willing to engage in real conversations with the opposition … if they're ready to take serious steps, then we will consider the alleviation of sanctions," the official said, requesting anonymity.
Not specifying what "serious steps" would entail, the official said Maduro should not be allowed to use negotiations as a "delaying tactic" to consolidate his power.
The official claimed that the bans have enough special provisions to allow for humanitarian aid shipments to help the Latin American country cope with economic hardships and the COVID-19 pandemic.
The assertion flies in the face of a recent study by a US government watchdog that said the sanctions imposed by the Trump administration have contributed to Venezuela's economic deterioration and caused obstacles for humanitarian workers.
However, the official said the Biden administration will continue to keep specific sanctions in place, including those targeting the OPEC member's oil sector, despite the failure to force Maduro from power.
In an apparent attempt to divert attention from the humanitarian cost of US sanctions, the official instead accused the Maduro government of "actively preventing the delivery of humanitarian assistance" to the public.
Venezuela descended into political turmoil after opposition figure Juan Guaidó, former president of the National Assembly, unilaterally declared himself "interim president" in January 2019, arguing that Maduro's reelection in 2018 was fraudulent.
With Washington's greenlight and help from a small number of rogue soldiers, Guaidó later launched a botched putsch against the elected government.
The Trump administration recognized Guaidó as the legitimate leader of Venezuela and publicly pursued a "regime change" policy against Maduro.
The Biden administration has reaffirmed US recognition of Guaido as Venezuela's interim president and has ruled out negotiations with Maduro anytime soon.
Seeking to draw a contrast to Trump's go-it-alone approach, the White House official told Reuters that the new administration seeks to enlist more countries to help seek a diplomatic solution to Venezuela.