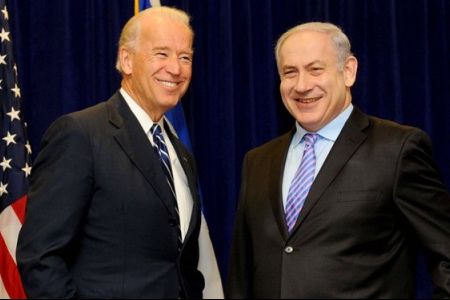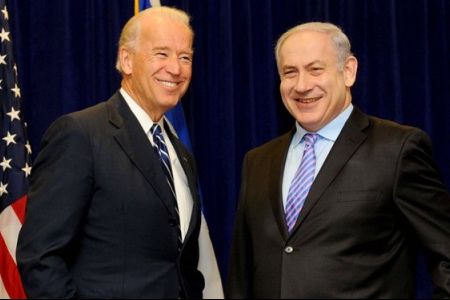 US Vice President Joe Biden says he has not been close with any other Israeli premier like he is with incumbent Prime Minister Benjamin Netanyahu.
Biden made the remarks on Sunday, while addressing about 2,500 people gathered in New Orleans for the general assembly of the Jewish Federation of North America.
He reiterated Washington's all-out support for Israel during his speech, which came after a brief meeting with the Israeli premier.
I have worked with nine Israeli prime ministers, but none of them were closer to me than Benjamin Netanyahu, Biden said.
He described the US-Israeli ties as "literally unbreakable" and said, "We are absolutely, unequivocally committed to Israel's security."
Biden said US support for Israel would continue and stressed that any threat to Israel's security and right to existence would be met with "unshakable resistance from the United States."
On Iran's nuclear issue, the US vice president said although Washington remains open to diplomacy with Iran, it has backed sanctions to stop Tehran's nuclear program.
Before his speech, Biden met Netanyahu for about an hour in which the two discussed direct talks between Israel and the Palestinian Authority (PA).
Direct talks between Israel and the PA came to a deadlock in September after Tel Aviv refused to extend a partial freeze on settlement construction activities in the occupied territories.
Israel approved on Monday the construction of more than 1,300 new settler units in the East al-Quds (Jerusalem).
US State Department spokesman Philip J Crowley described the Israeli move as "counterproductive" and said it further undermines efforts to revive direct talks.
Israel occupied East Jerusalem in the 1967 Six-Day War and later annexed it in a move considered illegal by the international community.