Middle East
North America
Turkey
Biden to keep freeze on F-35 sales to Turkey over Russia's S-400s: US official
A US military official says the Biden administration does not plan to end the freeze on the delivery of fifth-generation F-35 fighter jets to Turkey unless Ankara ditches the advanced S-400 air defense systems it purchased from Russia.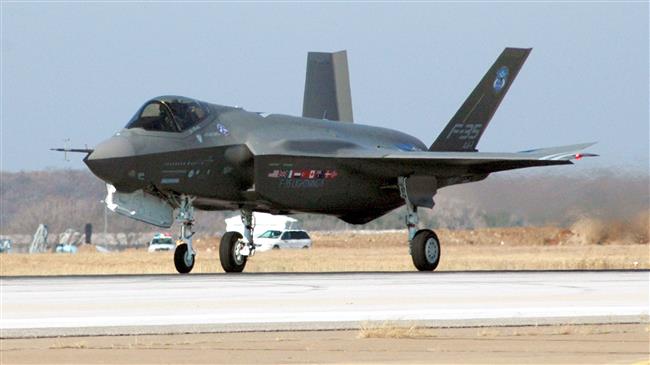 "Our position has not changed. The S-400 is incompatible with the F-35 and Turkey has been suspended from that program," Pentagon press secretary John Kirby said.
He further suggested that Turkey should have bought US-built Patriot missile systems to avoid the problems in the first place.
The Pentagon spokesman said Turkey had "multiple opportunities over the last decade" to purchase Patriots, but instead chose to go for the Russian air defense system.
The S-400 is an advanced missile defense system designed to detect, track, and destroy planes, drones, or missiles as far as 402 kilometers away. It had previously been sold only to China and India.
Back in April 2018, Turkish President Recep Tayyip Erdogan and his Russian counterpart Vladimir Putin said in Ankara that they had agreed to expedite the delivery of the S-400.
A number of NATO member states have criticized Turkey, arguing that the S-400 missile batteries are not compatible with those of the military alliance.
The United States removed Ankara from the F-35 fighter jet program on July 15 last year, and on December 18 imposed sanctions on Turkey over its acquisition of the Russian missile defense system.
The US sanctions targeted Turkey's top defense procurement and development body Presidency of Defense Industries (SSB), its chairman Ismail Demir and three other Turkish defense officials, namely Mustafa Alper Deniz, Serhat Gencoglu and Faruk Yigit.
Ankara condemned the move as a "grave mistake" that would inevitably harm mutual relations and threatened retaliation.
Last November, Turkish Defense Minister Hulusi Akar played down concerns over his country's intention to utilize S-400 air defense systems, saying Ankara would use the armament just like the other members of the NATO military alliance.
Ankara is striving to boost its air defense, particularly after Washington decided in 2015 to withdraw its Patriot surface-to-air missile system from Turkish border with Syria, a move that weakened Turkey's air defense.
Before gravitating to Russia, the Turkish military reportedly walked out of a $3.4-billion contract for a similar Chinese system. The withdrawal took place under pressure from Washington.