Iran
Bishop hails Iran's respect for religious minorities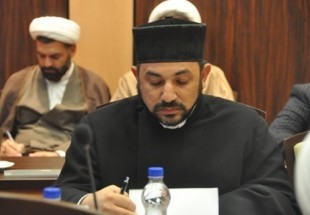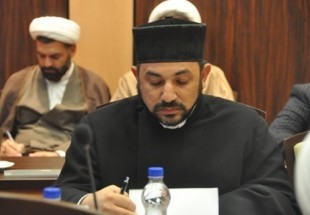 Iranian bishop hailed Islamic Republic of Iran as a proper place for religious minorities praising the respect of Islam for other religions.
Marnersay Benyamin, bishop of East Assyrian Church in Iran, met with grand Ayatollah Javadi Amoli and called it an honor for us followers of monotheistic religions to live in the Islamic Republic of Iran where the religious minorities are supported, reported Taqrib News Agency (TNA).
He extended the regards of minority community and said," Iran is a proper bed for religious minorities to maintain and practice their religious beliefs and this is due to the special view of Islam and late Imam Khomeini (RA) when the late leader in a meeting with followers of religious minorities said," We are a unified body and a nation together."
The bishop noted," Late Imam Khomeini (RA) gave us hope for a peaceful life in Iran and that we can live with our brothers and sisters from other religions, a life that people with different beliefs, complexion can practice his religion."
Assyrian figure hailed the bill passed by the Supreme Leader of the Islamic Republic allocating equal Diyya (financial compensation for victims or hairs in cases of murder or bodily harm) for Muslims and non-Muslims.
The meeting was held between the Assyrian board and Hujjat-ul-Islam Seyyed Abolhassan Navvab, dean of the University of Islamic Denominations in the holy city of Qom.