Asia-Pacific
Black box from crashed Indonesian jet retrieved: Diver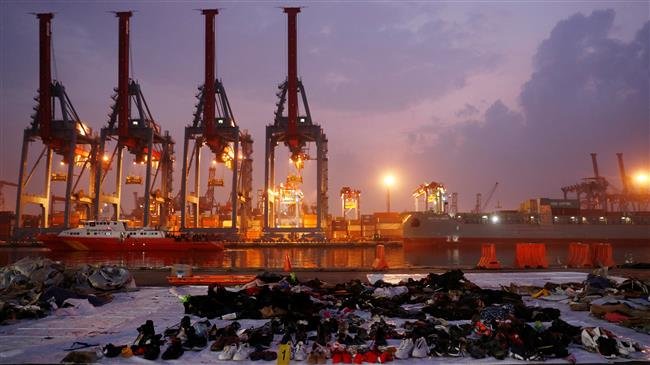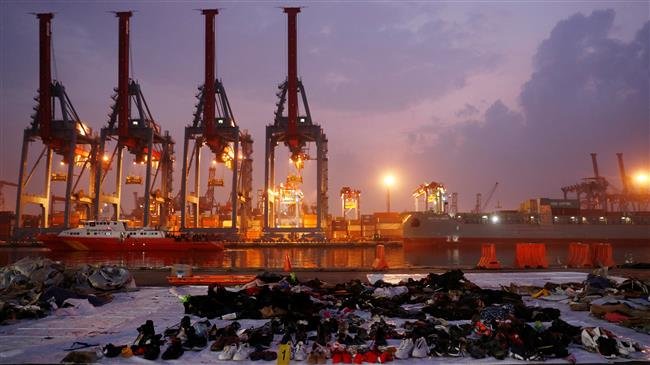 Indonesian divers have retrieved a black box from a Lion Air jet that crashed into the sea this week with 189 aboard and brought it back to a ship on the surface, one of the divers told media on Thursday.
The black box could provide clues to what happened after the still-new plane lost contact with ground staff just 13 minutes after taking off early on Monday from Jakarta, on its way to the tin-mining town of Pangkal Pinang.
There were no survivors.
"We dug and we got the black box" from among debris in the mud on the sea floor, the diver, identified as Hendra, told broadcaster Metro TV on board a search vessel, the Baruna Jaya.
It was orange in color and intact, he said, without saying whether it was the flight data recorder or the cockpit voice recorder, which are both usually referred to as black boxes despite their color of orange.
Only "small pieces" of the aircraft had been found, the diver said, adding that the search had gradually closed in on the black box.
Yusuf Latif, a spokesman for Indonesia's search and rescue agency, stopped short of confirming that a black box had been found, but confirmed the finding of "an orange object."
The plane's black boxes should help explain why the almost-new Boeing 737 MAX 8 jet went down in waters about 35 meters deep just off Jakarta, the capital.