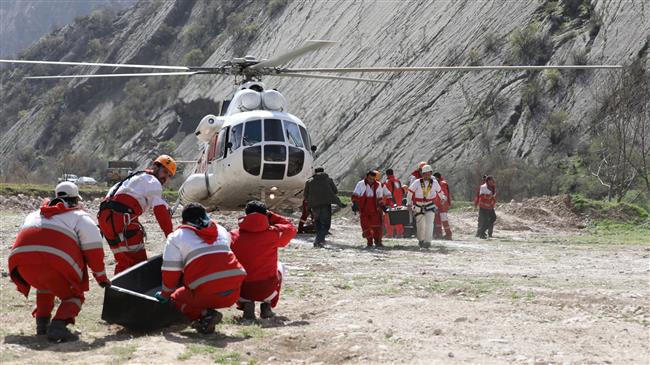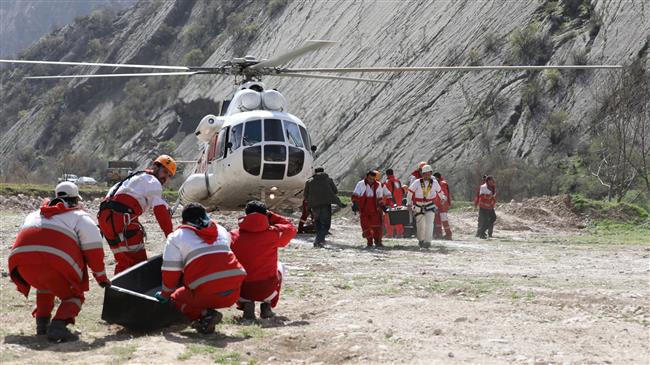 Search teams have found the black box of a Turkish private jet that crashed earlier in an Iranian mountain range on its way from the UAE to Istanbul, also recovering 10 bodies from a total of 11 who had been on board.
The Turkish jet, identified by Turkish media as a Bombardier CL604, crashed in the Zagros Mountains outside the city of Shahr-e Kord and some 370 kilometers south of Iran's capital, Tehran, on Sunday evening.
Ten bodies have been recovered so far. But heavy rain and wind at the crash site initially made it impossible for helicopters to land in the area and bring the bodies down.
The families of the victims accompanied by Turkish diplomats have reportedly arrived in the town of Shahr-e Kord.
The cause of the crash remains unknown. It had taken off from Sharjah International Airport in the UAE on Sunday and a little over an hour into the flight, it rapidly had gained altitude before rapidly plunging within minutes, according to FlightRadar24, a flight-tracking website.
Sharjah civil aviation authorities said in a statement late Sunday night that the plane's eight passengers were six Turks and two Spaniards. There were also three crew members.
"The plane did not apply for maintenance procedures while on the ground of the airport," their statement said.
According to reports, all on board were women, including the crew.
Turkish heiress aboard plane
The flight likely carried Mina Basaran, the 28-year-old daughter of the chairman of Basaran Investment Holding.
Turkey's Transport Ministry said the aircraft belonged to her father's company.