Europe
Human Rights
Black Londoners at risk of getting murdered three times more than other ethnic groups: Study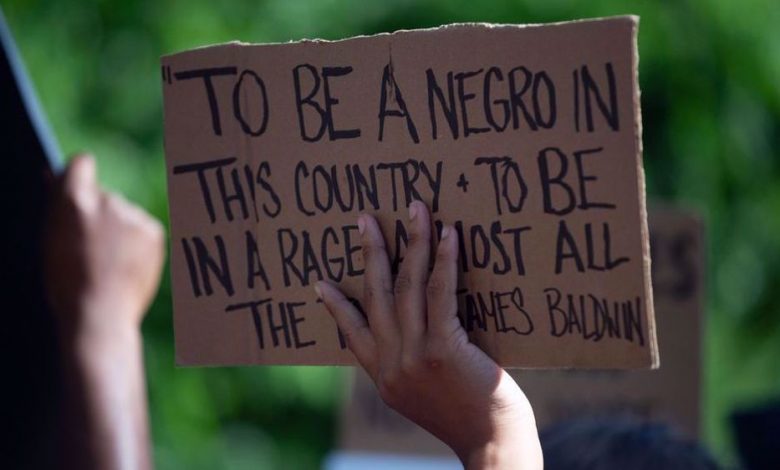 A recent study shows that Black people in London are three times more likely to be murdered on streets than other ethnic groups in the UK.
According to a research conducted by the charity Action on Armed Violence (AOAV), in spite of the fact that Black people make up only 13 percent of the city population, almost half of all murder victims in the capital in 2019 were Black.
The AOAV organization, which is a London-based charity, used media coverage and open-source data in its research to determine the ethnicity of 135 of the 147 people who were violently killed in London that year.
Although 59.8% of the city's population is white, 62 (46.7%) of those surveyed were black.
According to the study, Black people were also four times more likely to be accused of murder and the convicted ones were on average three years younger than the mean age of 23.
Iain Overton, founder and the Executive Director of AOAV, was at pains to confirm that "all too often, news stories of killings in London fixate on individual tragedies."
He also said that AOAV's data often pointed to the issue that men are "far more likely to be killers than women" before adding that "so many Black men are caught up in violence at a young age."
In order to investigate the issue, Overton said that factors such as "social deprivation, education, employment prospects" and other items, which play a leading role in the fabric of violence, "need to be more widely examined, and government funding should be found to this end."
The findings alarmed activists, who called on the government to "accept responsibility" for systematic racism. https://if-cdn.com/xKbeTGv?v=1&app=1
Lee Jasper, one of Britain's leading race equality activists, told the Independent newspaper that "poverty is the mother of crime and violence" before adding that "we are disproportionately poor and that drives family breakdown, and as a result we are over represented in violence and homicide figures."
Sheldon Thomas, founder of Gangsline Foundation Trust, a non-profit organization which provides assistance to young people involved in gang culture, said that "the government doesn't want to accept responsibility of bad schools and houses, reinforcing class issues around white kids, systemic racism." https://if-cdn.com/Mm4adSt?v=1&app=1
AOAV's research findings come on the heels of government's Race Commission's claim in a landmark report that "institutional racism doesn't exist" in the UK.
However, race advisers have warned that Britain is not "a post-racial society" and that "overt and outright racism persists in the UK."