North America
Black therapist shot by Florida police while helping patient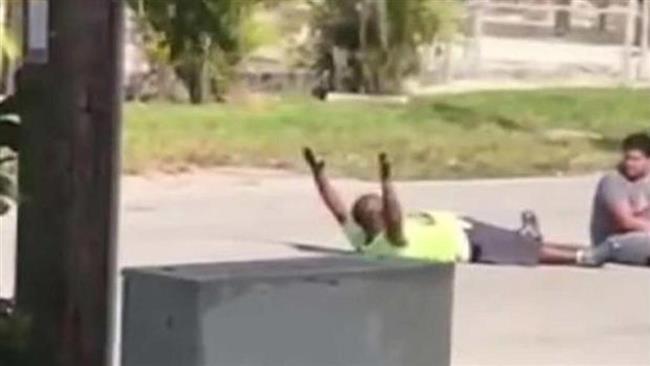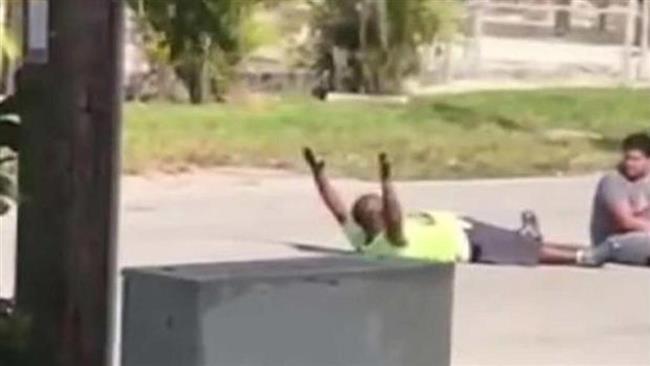 An unarmed African American man in the state of Florida was shot and wounded by police as he lay in a street with his hands up next to an autistic patient whom he was caring for.
A video of the shooting emerged online on Wednesday, showing Charles Kinsey, a behavioral therapist, lying on his back with his hands up next to a man, who appears to have an object in his hand.
Kinsey was hospitalized after he was shot three times in the leg by a police officer in North Miami on Monday.
"All he has is a truck. A toy truck. I'm a behavior therapist at a group home," a man is heard saying in the cell phone video as police officers are seen with their weapons drawn.
The moment of the shooting was not captured on the video and it is unclear why the officer fired his weapon.
The officer who fired his weapon has been placed under administrative leave and an investigation is ongoing.
The incident comes at a time of renewed racial tension in the United States following the recent police killing of black men.
Protests have erupted in major American cities during the past two years, as videos of police shootings of black men drew attention to long-standing issues of racism and police brutality.
Police in the United States killed over 1,150 people in 2015, with the largest police departments disproportionately killing at least 321 African Americans, according to data compiled by an activist group that runs the Mapping Police Violence project.