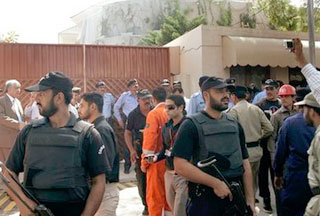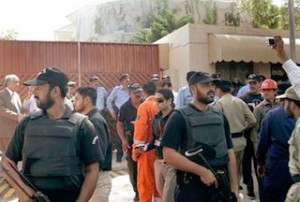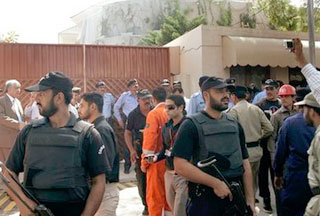 A bomb has exploded in a United Nations office in the Pakistani capital city of Islamabad, killing three and injuring several others, officials say.
The explosion took place at the UN World Food Program (WFP) office on Monday.
"It appears that the bomb was planted inside the office. It was a UN WFP office, there were 80 people working in the office at the time," said deputy inspector general of Islamabad police operations, Bani Amin.
"Three people, one of them a foreigner, were killed in the explosion," senior Islamabad police official, Tahir Alam, said.
The foreigner was an Iraqi national. The other two were Pakistani women, according to senior city police official, Bin Yameen.
A severed head and two legs had been discovered, suggesting the attack was launched by a suicide bomber, Yameen added.
UN official, Amjad Jamal, said the blast was in the WFP office and several people were hurt.
The United Nations temporarily closed its offices in Pakistan following the attack, said UN spokesman Ishrat Rizvi.
He added no specific threat had been received and the move was a precaution.
Last week, in two suicide blasts, 24 people were killed and about 150 others wounded in the country's troubled northwest.