Afghanistan
Blast, gunfire rock Afghan capital, nearly 30 killed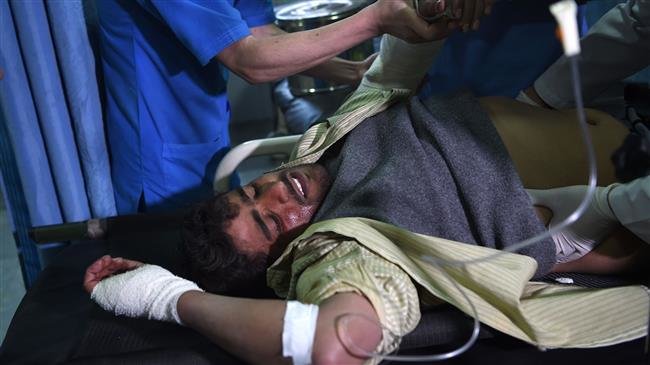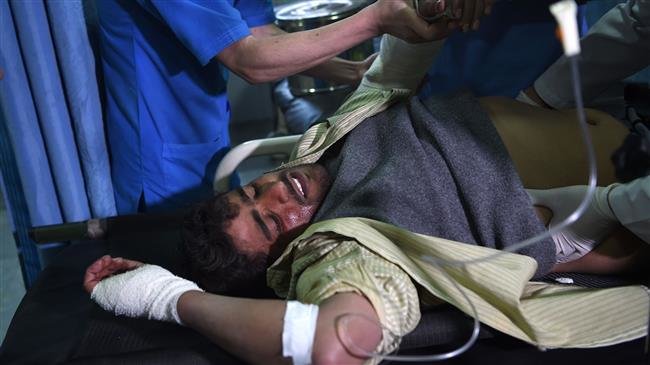 At least 29 people have been killed and several others injured as militants detonated a car packed with explosives before storming a Kabul government compound in an ongoing attack in the Afghan capital.
Interior Ministry deputy spokesman Nasrat Rahimi said a number of gunmen had entered the compound where the Ministry of Public Works and an office of the Ministry of Labor, Social Affairs, Martyrs and Disabled are located.
Sources said the raid began with a bomb-laden vehicle exploding at the entrance. That was followed by a second blast, Interior Ministry spokesman Najib Danish said, though he did not specify the nature of it.
Plumes of black smoke could be seen rising from the compound.
Witnesses said militants inside the compound were exchanging gunfire with security forces.
"They are also firing at the National Directorate of Security (NDS) facility nearby," said a witness who works at the Ministry of Public Works.
Health Ministry spokesman Wahid Majroh said that at least four people had been wounded in the assault. Some media reports said one had broken several bones after jumping from the third floor of a building to escape the attackers. Another two were wounded by broken glass.
Afghan security forces killed two of the attackers and freed 200 employees trapped inside one of the buildings occupied by the militants, Rahimi said. "There are still some hostages with the enemy and a clearance operation is ongoing," he added.
No group has claimed responsibility for the attack yet, but it bears the hallmark of attacks carried out by Takfiri terrorist groups.
Monday's attack was the biggest in Kabul since November 28 when the Taliban detonated a vehicle bomb outside the compound of British security firm G4S, which killed at least 10 people.
The Kabul government has stepped up efforts to convince the Taliban to end the 17-year militancy amid Washington's failures on the battleground.
US President Donald Trump has ordered the start of withdrawing some 7,000 troops from Afghanistan. The figure accounts for about half of the total number of American boots on the ground in the country.
The US State Department's special envoy, Zalmay Khalilzad, confirmed he had held "productive" meetings in Abu Dhabi with Afghan and international partners "to promote intra-Afghan dialogue towards ending the conflict."
Khalilzad said the Taliban's demand remained an agreement over the withdrawal of foreign forces from Afghanistan. The US, meanwhile, has sought assurances from the militant group that its forces would not be attacked.
The Taliban have previously said the presence of foreign troops is the biggest obstacle to peace in Afghanistan.
Afghanistan has been gripped by insecurity since the US and its allies invaded the country as part of Washington's so-called war on terror in 2001.
The Taliban were removed from power but many parts of the country still remain plagued by militancy despite the presence of foreign troops.