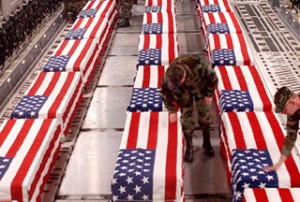 A bomb blast in southern Afghanistan has killed another US-led soldier in the war-ravaged country, as the death toll mounts in the fight against the Taliban.
NATO's International Security Assistance Force (ISAF) announced on Sunday that the soldier was killed by an improvised explosive device (IED), AFP reported.
The NATO statement did not reveal the identity or even the nationality of the soldier.
There are more than 100,000 international soldiers in Afghanistan, with British and Canadian forces deployed to the dangerous battlefields of the south.
Last month was the deadliest for the foreign troops in Afghanistan since the 2001 US-led invasion, with 76 soldiers killed.