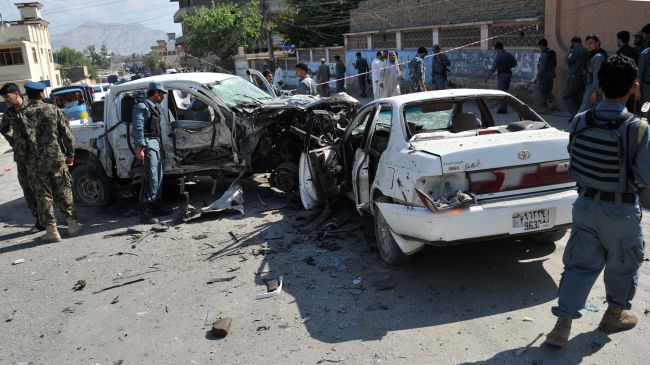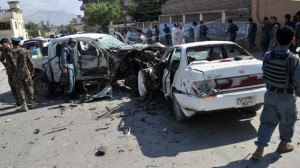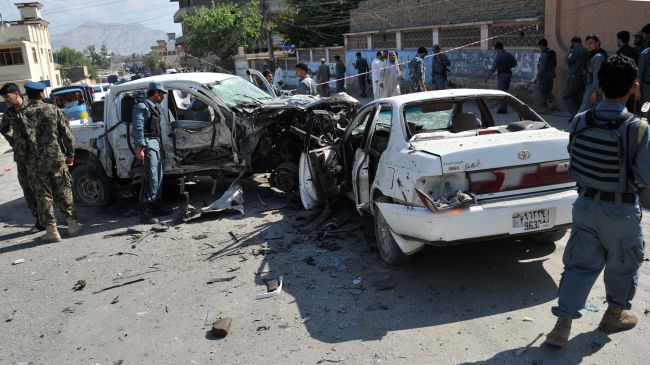 At least five civilians have been killed and dozens more injured in a car bomb explosion in the troubled southern Afghanistan, security sources say.
Local police officials say a bomber detonated an explosive-laden car near a medical facility in Maywand district of Kandahar Province on Sunday
Nearly 40 others, most of them children, were injured in the deadly attack.
The bomb attack apparently targeted an army vehicle in the volatile region. But there are conflicting reports about whether it was an Afghan or a US army convoy.
No group has claimed responsibility for the attack, but officials have blamed the Taliban for similar attacks in the past.
Bomb explosions are by far the most lethal weapons Taliban militants use against Afghan forces, foreign troops, and civilians.
The Taliban recently announced the start of their "spring offensive" across Afghanistan and vowed to increase their attacks on US-led troops stationed in the country as well as Afghan forces.
The United States and its allies invaded Afghanistan in 2001 as part of Washington's so-called war on terror. The offensive removed the Taliban from power, but the country is still gripped by insecurity.