Syria
Blast near Damascus church kills four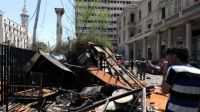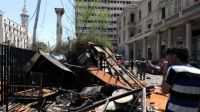 At least four people have been killed in a powerful explosion that rocked a Christian neighborhood in the Syrian capital, Damascus.
According to IRIB, on Thursday, a terrorist bomber set off an explosion outside one of the main churches in the predominantly Christian neighborhood of Bab Touma in central Damascus.
Four people have so far been reported dead, but the number of fatalities is likely to rise.
On June 23, at least five people, including civilians and police officers, lost their lives after foreign-backed insurgents attacked two security compounds in Damascus.
Anti-Syria Takfiri extremists have been behind many of the deadly bombings targeting both civilians and government institutions across the Arab state since the outbreak of the violence.
Turmoil has gripped Syria for over two years, and many people, including large numbers of Syrian soldiers and security personnel, have been killed in the foreign-sponsored militancy.