North America
Middle East
Syria
Blasts Heard near Base Housing US Occupation Forces in Syria's Deir Ezzor
Several blasts were heard at a military base housing US occupation forces in Syria's eastern province of Deir Ezzor on Saturday.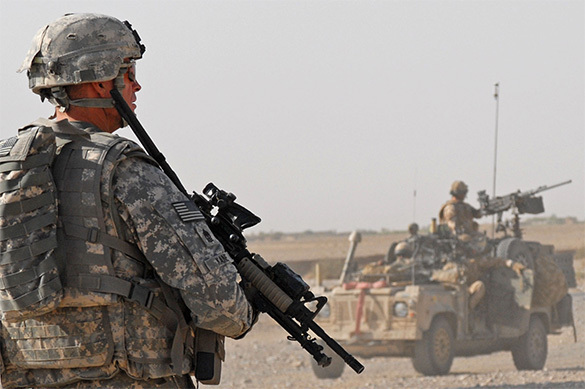 According to Syria's official SANA news agency, the explosions were heard at the US occupation base near Al-Omar oil field in the eastern countryside of the city of Deir Ezzor.
The news agency quoted local sources as saying that explosions were heard at the base, followed by clouds of smoke rising from inside the base.
The nature of the latest explosions rocking the US base has not been determined yet and there has been no immediate reports of possible casualties and material damage.
The sources added that the explosions were followed by an intense flight of the US occupation aircraft over the area.
This is not the first time that the US forces in the base have been target of rocket attacks.
The base was attacked two times in a single day on August 25 with SANA reporting that several rockets had targeted US bases at the Al-Omar and Koniko oil fields in the countryside of Deir Ezzor.
The US maintains a force of several hundred soldiers and military hardware in eastern and northeastern Syria, with the Pentagon claiming that the deployment is aimed at preventing the oil fields in the area from falling into the hands of Daesh (ISIL) terrorists.
Damascus, however, says the unlawful deployment is meant to plunder the country's resources.
Former US president Donald Trump admitted on more than one occasion that American forces were in the Arab country for its oil.