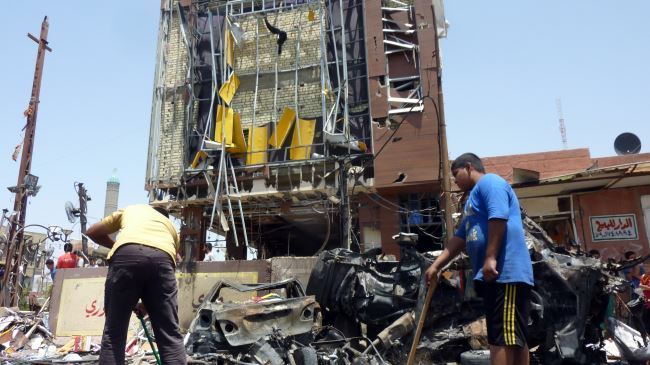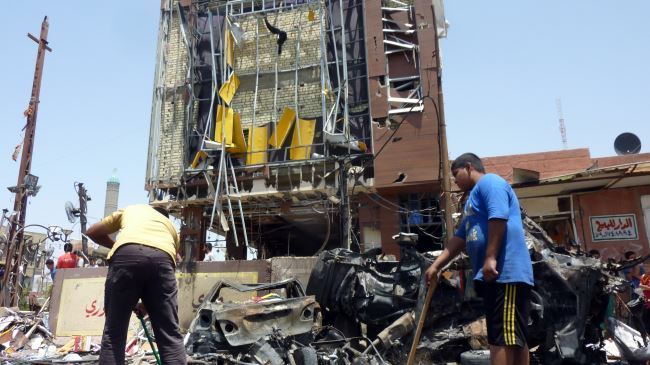 Two bomb blasts have claimed the lives of at least thirteen people and injured many more in Iraq's capital city of Baghdad.
In one explosion on Wednesday, a car bomb killed eleven people and wounded 42 more in the city's southeastern al-Jadida district.
Another blast also took place on the same day in Mahmoudiya, in southern Baghdad, killing two people and injuring eight others.
The incidents came a day after Iraq witnessed one of its bloodiest days on Tuesday, when a wave of car bombs and other attacks killed at least 47 people across the country.
According to a statement released on Wednesday by the UN Assistance Mission for Iraq (UNAMI), violence across Iraq left over 1,100 people dead in September alone.
Over 850 civilians and more than 260 security forces were killed in Iraq last month, the statement added.
The UN mission in Baghdad also noted that its figures are the "absolute minimum" as they do not include deaths in areas controlled by the ISIL terrorist group.
Iraq has faced brutal violence by the ISIL across the country's north and west since early June. The ISIL terrorists have threatened all communities, including Shias, Sunnis, Kurds, Christians and Izadi Kurds, during their advances in Iraq.
They have been committing heinous crimes in the areas they have taken, including the mass execution of civilians as well as Iraqi army troops and officers.