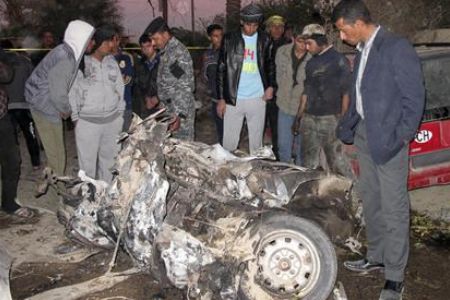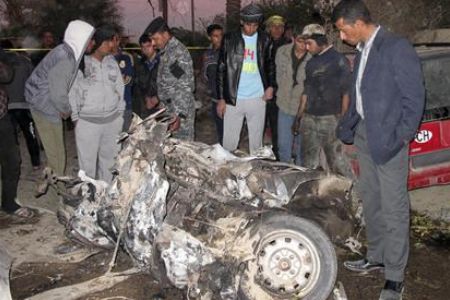 Separate bomb attacks have killed at least 33 muslim mourners and wounded 101 others across Iraq, police sources say.
"A car bomb was parked near a muslim pilgrims' procession inside the Nile area, and it killed 16 people, mostly women and children, and wounded 45 others," a police source told Reuters on Monday.
A second attack in the city involving two roadside bombs also left six people dead and 18 more wounded.
At least eleven people were also killed and another 38 wounded by a roadside bomb in the capital Baghdad.
The blasts occurred as Muslims were marking the martyrdom anniversary of Imam Hussein (PBUH), the grandson of Prophet Muhammad (PBUH).
Scores of Iraqi civilians, army and police personnel have been targeted in bombing attacks across the country over the past few months.
The attacks are widely believed to have been carried out by foreign-linked elements in an effort to undermine public trust in Iraqi security forces ahead of the withdrawal of US forces.
Iraqi Prime Minister Nouri al-Maliki has blamed foreign countries for inciting trouble in Iraq, saying that certain governments are "spending money and making efforts" to destabilize the country.
The US and Saudi Arabia are the two countries that have most often been cited by Iraqi political and community leaders as the states sponsoring terrorism in Iraq.