Iran
Blind sanctions against Iran negatively affect environment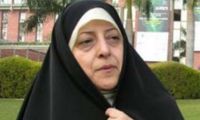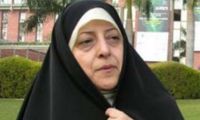 Vice-President Masoumeh Ebtekar said Saturday that blind sanctions on Iran imposed by western states have inflicted damage on the country's environment.
Speaking to IRNA, Ms Ebtekar, who is also Head of Department of Environment, said a group of experts are providing a report on the scale of the irreparable damage inflicted on Iran's environment caused by sanctions.
Expressing her satisfaction with the lifting of sanctions on certain environmental activities including environmental services to the wildlife, she said removal of those sanctions was a good incident for Iran's environment.
On September 10, the US Treasury Department eased longstanding restraints on humanitarian and good-will activities between Iran and the United States, including athletic exchanges.
The Treasury Department's Office of Foreign Assets Control, which oversees the sanctions on Iran, said in a statement that it had cut the bureaucracy for obtaining exemptions in order to expedite the provision of health services, disaster relief, wildlife conservation and human rights projects in the country.
Ebtekar urged Iranians residing in US as well as other environment advocates to help promote Iran-West environmental cooperation.