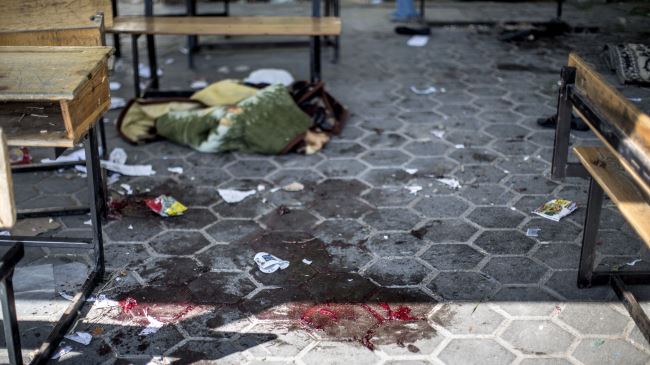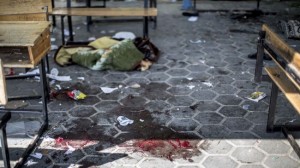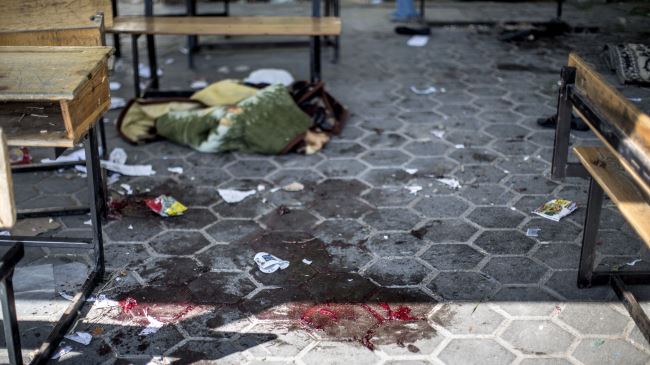 The Blood Sucker Israeli army has acknowledged that its forces fired a mortar shell into a UN-run school in Gaza, killing 16 Palestinians who had sought refuge there.
Israeli army spokesman Lieutenant Colonel Peter Lerner said on Sunday that a military investigation into the incident showed that "a single errant mortar landed in the courtyard."
He claimed that the school was empty at the time of shelling.
On July 24, Israeli tank shells slammed into a school in Beit Hanoun in the northern Gaza Strip. Hundreds of people were also wounded in the attack. The school was used as a shelter for Palestinian families forced to leave their homes due to Israel's deadly offensive in the enclave.
"It is important in a case like this where a UN school in which hundreds of people took refuge is hit in this way, that there should be full transparency and accountability," said Chris Gunness, spokesman for the United Nations Relief and Works Agency
Gunness stressed that the school was marked as a UN shelter and that the Israeli army was aware of the site, saying UN officials had called the Israeli army requesting a pause for the evacuation of people.
So far more than 1,062 Palestinians and 43 Israeli have been killed in the Gaza war. More than 6,000 Palestinians have also been injured. Hamas puts the number of Israeli fatalities at 100.