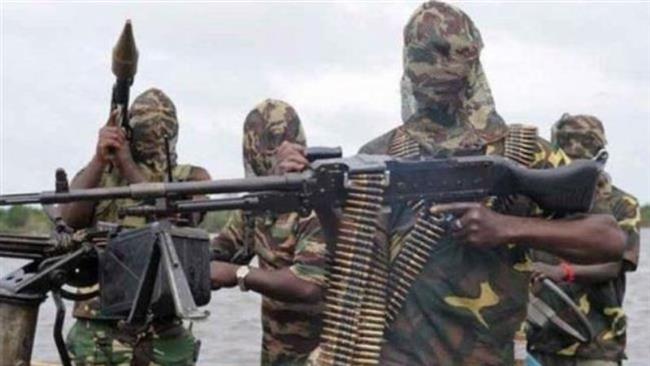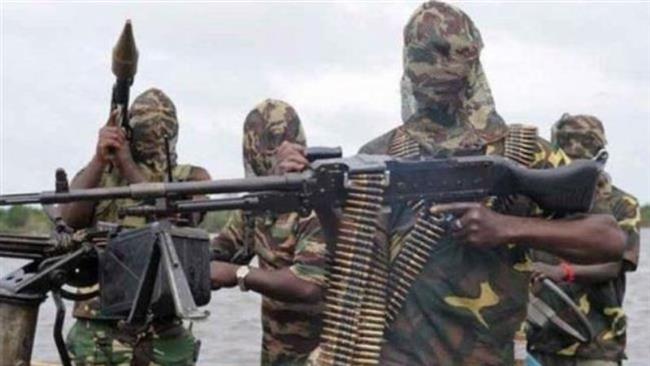 Boko Haram militants in Nigeria have reportedly slaughtered dozens of women who had been forced to marry the Takfiri terrorists, before the start of a battle in the country's northeast.
The women were killed after the militants received word of an attack by Nigerian army forces on the town of Bama in the state of Borno, local sources said on Thursday.
According to reports, the militants fled to the nearby town of Gwoza after killing the women.
Reports indicate that the women were killed about 10 days before Bama was liberated by army forces on March 16. They were massacred after militants received orders from a top Boko Haram commander.
Witnesses who were taken under military protection say the militants executed their "wives" in order to prevent them from remarrying.
The Takfiri militants forcibly married scores of women in Bama after taking over the town last September.
Over the past months, they killed a large number of the town's population, forcing hundreds of residents to escape.
The states of Borno, Adamawa, and Yobe have been the core of six years of Boko Haram violence, which has claimed over 13,000 lives and displaced a further 1.5 million people since 2009. Earlier this month, The Nigerian army said it had managed to retake full control of the Adamawa from Boko Haram Takfiri terrorists.
Boko Haram recently declared allegiance to the ISIL Takfiri group which is perpetrating heinous crimes against humanity in areas under its control in Iraq, Syria, and Libya.