Africa
Boko Haram Takfiris gun down 9 villagers in northeastern Nigeria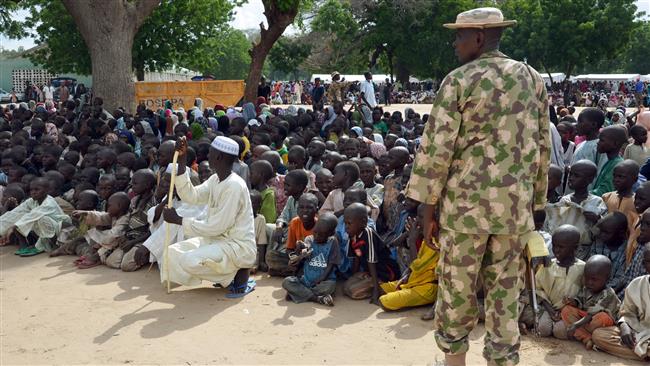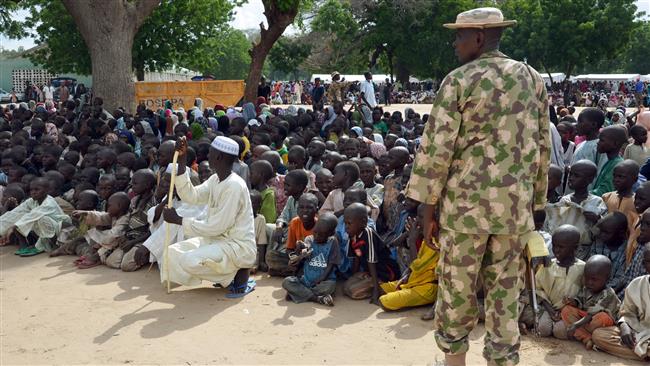 Members of the Takfiri Boko Haram militant group have fatally shot nine people and set a number of houses ablaze after they stormed a village in Nigeria's crisis-stricken northeastern state of Yobe.
Witnesses said dozens of Boko Haram militants attacked the village of Tadagara at around 10:30 p.m. local time (2130 GMT) on Wednesday, looting thatch-roofed mud homes and shops before setting them on fire.
"Boko Haram gunmen came on motorcycles and opened fire on the village after we had retired for the night and killed nine residents," Tadagara villager, Shuaibu Nuhu, said.
"We fled into the bush from where we saw fire erupting from our homes as the gunmen set them alight after looting them," he added.
Tadagara residents said the Takfiri militants stayed in the village until dawn, when heavy rain stopped, and moved to the neighboring Dunbulwa village afterwards.
"We luckily left the village as soon as we heard Boko Haram gunmen were on the attack in Tadagara, which was why they found the village empty," Dunbulwa resident, Sani Mai-Masara, said, adding, "They carted away food and jerrycans of fuel. They then set fire to our homes."
The developments came only three days after the terrorists killed 13 people in Nigeria's northeastern village of Malari. The attack also left 27 more people injured.
Nigerian President Muhammadu Buhari has pledged to smash Boko Haram. A new 8,700-strong multinational force made up of troops from Nigeria, Cameroon, Niger, Chad and Benin is being set up in the Chadian capital, N'Djamena, to tackle the terrorists.
Since the beginning of Boko Haram's bloody militancy in 2009, at least 15,000 people have been killed and 1.5 million others displaced due to the violence perpetrated by the group, whose name means "Western education is forbidden" in the Hausa language, the most commonly-spoken language in Nigeria.