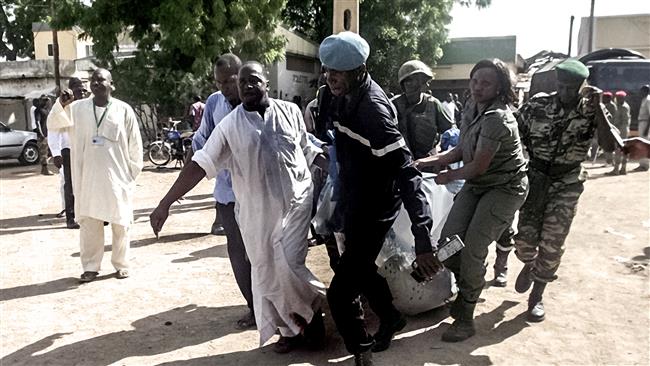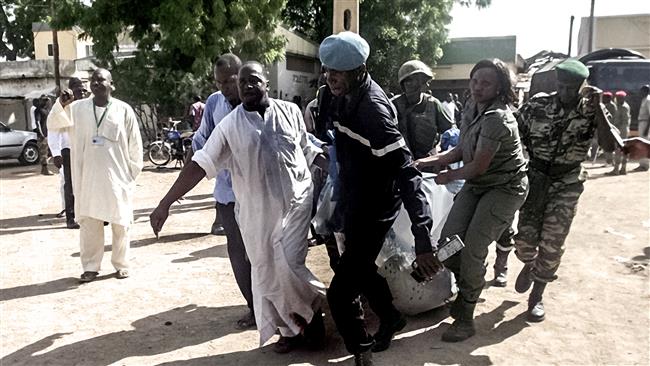 Suspected Boko Haram Takfiri militants have attacked two villages in the northern part of Cameroon, killing at least nine people and kidnapping dozens of others.
The raid was carried out in the early hours of Tuesday in the villages of Tchakamari and Kangaleri located in the Far North region of Cameroon, near the border with Nigeria.
Tchakarmari village chief Kadzamare Amin said armed assailants from Nigeria raided the villages on trucks.
"They burned at least 15 houses and slaughtered six men and three women whose corpses we are still to bury," he said, adding that he witnessed the capture of dozens of others.
Some sources put the number of abductees at 135.
Midjiyawa Bakary, governor of the Far North region, said the authenticity of the report is yet to be confirmed.
"But our soldiers have told us there was an incursion in the area situated 11 kilometers from Mora in Mayo Sava Division," he noted.
No individual or group has claimed responsibility for the deadly attack so far, but Boko Haram militants have been behind many similar assaults in the region.