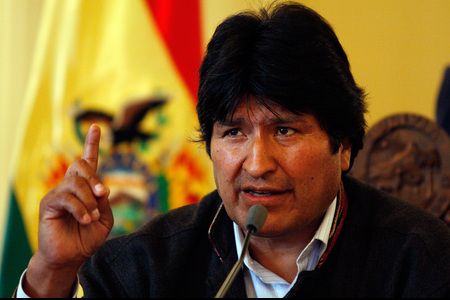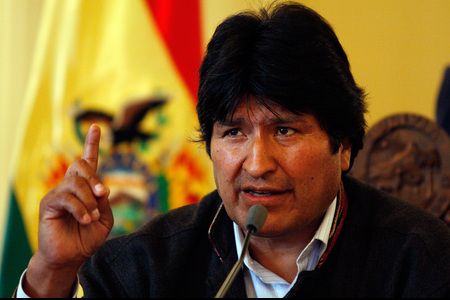 Bolivian President Evo Morales has called for an emergency meeting of South American leaders in order to settle the worsening row between Colombia and Venezuela.
"I want to ask the head of UNASUR [the Union of South American Nations], Ecuadorean President (Rafael) Correa, to call an emergency meeting of the 12 presidents of UNASUR so we can resolve these problems between Colombia and Venezuela," Reuters quoted Morales as saying in a televised speech on Saturday.
"A war is in the making and Bolivia, along with the presidents of the UNASUR, should not allow that war to happen between brother countries," he added.
Venezuelan President Hugo Chavez severed diplomatic relations with neighboring Colombia on Thursday over Bogota's accusation that Caracas is providing a safe haven to leftist guerrillas.
The South American neighbors have bad relations for the past few years, and the latest rise in tension has increased concern about stability in the Andean region.
Colombia and Venezuela came close to a military confrontation in 2008 after Colombian troops marched into Ecuador to destroy a cross-border rebel camp.
The animosity between Chavez and Colombian President Alvaro Uribe has also exacerbated the situation.