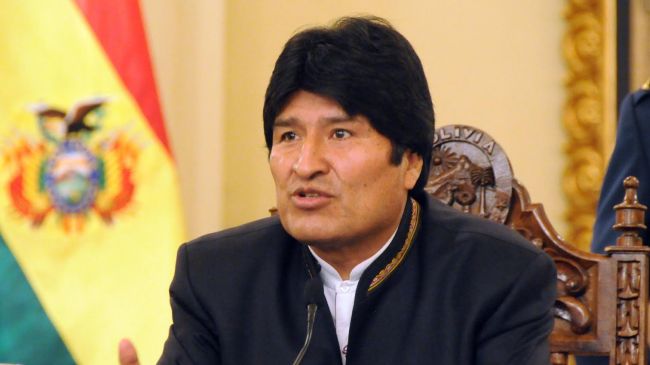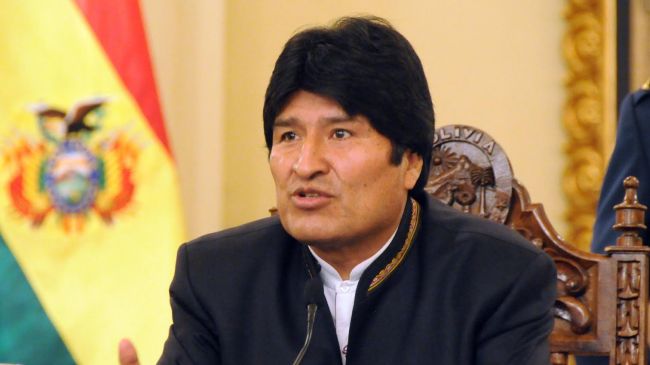 Bolivia's Congress has passed a bill allowing President Evo Morales to run for a third term, after the country's highest court had earlier approved the measure.
The decision came on Monday and confirmed the tribunal's last month verdict, which stated that Morales could seek a third straight term.
"He has the constitutional right to choose to be re-elected," said the country's Vice President Garcia Linera.
The court found Morales eligible to stand for re-election as his first four years in office would not count since during that term the country's constitution was changed.
Under current Bolivian law, a president is only allowed to hold two terms in office.
Morales, who is the country's first indigenous leader, has not said if he will stand for re-election or not.
However, he has strong support among the poor and the indigenous population.
According to a poll published in April, Morales would get 41 percent of the vote in a national election, while his closest rival, Samuel Doria Medina would receive 17 percent.
Political analyst Maria Teresa Zegada told Spanish newspaper El Pais that "it is clear that the will of the MAS (Movement Towards Socialism, Bolivia's governing party) is to remain in power and opt for the re-election of Evo Morales".
Next presidential election in the poorest South American country is to be held next year and the term would run until 2020.
While in office, the country's first indigenous leader has nationalized private companies aimed at increasing state control over the country's economy.