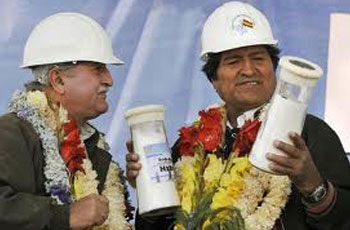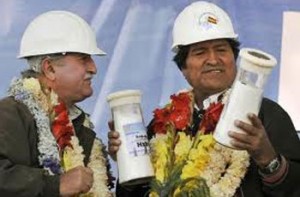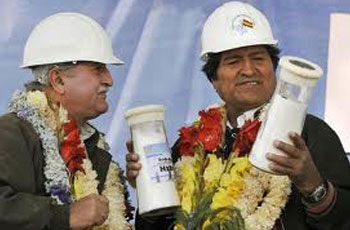 Bolivian President Evo Morales on Sunday opened a milk factory in Achacachi in the extreme western part of Bolivia at the present of Iranian Ambassador to Bolivia, Alireza Ghezili.
At the opening ceremony of the factory, Morales thanked the Iranian technical assistance for building the factory and said," The same factory began its work in Cochabamba region with the capacities of 1000 litters and the other plant will unveil in Chiapata during the next month."
He said that the factory would supply milk and other dairy products for the region.
The factory has been co-built by Iran, Venezuela and Bolivia.