Latin America
Bolivia's strinking miners kill deputy interior minister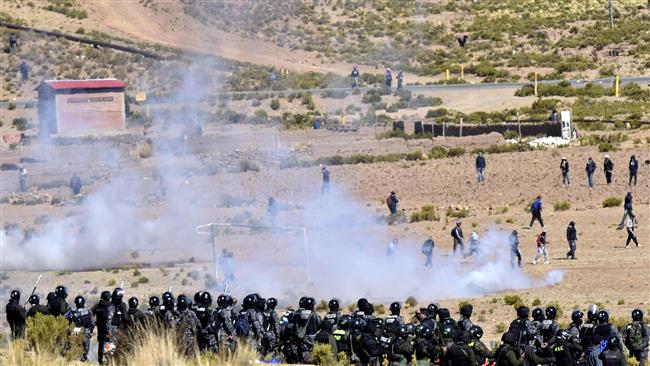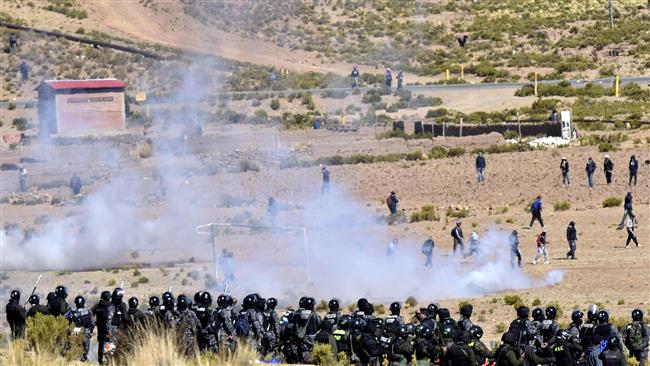 Bolivian Interior Minister Rodolfo Illanes has been beaten to death by striking mine workers after being kidnapped, the government says.
Interior Minister Carlos Romero told a press conference that his 56-year-old deputy was abducted after he went to talk to the protesting miners in Panduro, around 160 km from the administrative capital, La Paz.
Senior government officials, including the interior and defense ministers, have labeled the killing as an "unprecedented criminal act" and a brutal murder.
"All signs indicate that our deputy minister, Rodolfo Illanes, has been cowardly and brutally murdered," Romero said
Romero also called on Bolivia's justice system to "clear up the murder and establish responsibility."
Meanwhile, Defense Minister Reymi Ferreira said on private television station Red Uno that President Evo Morales was "deeply shaken" upon receiving the news.
The deputy minister "was harassed, tortured… he was beaten to death according to the information we have," Ferreira said before breaking down in tears.
He said that authorities were attempting to recover the body.
The ringleaders who killed Illanes had been identified, Ferreira said, adding that the act "cannot go unpunished, and must be taken to court."
Moises Flores, director of a mining radio station, earlier confirmed the death of Illanes, who has served as deputy interior minister since March. "We saw the lifeless body of Deputy Minister Illanes."
Bolivian law enforcement agencies have made about 100 to 120 arrests in connection with the murder.
The country's attorney general announced that five prosecutors had been sent to Panduro.
Miner demonstrations turned violent this week with protesters demanding mining concessions and the right to work for private or foreign companies.
Two workers were shot dead Wednesday in mining protests on Cochabamba roads, according to prosecutors.
In clashes over the last three days, approximately 20 police have been injured and two remain captured by miners in the central city of Cochabamba, according to official data.