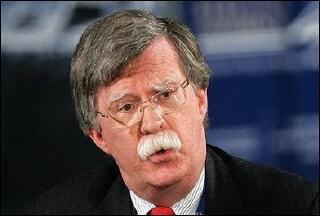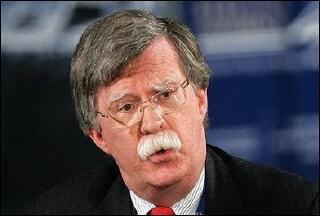 Former US envoy to the UN John Bolton says Israeli regime has "eight days" to launch a military strike against Iran's Bushehr nuclear facility.
Iran is to bring online its first nuclear power reactor, built with Russia's help, on August 21, when a shipment of nuclear fuel will be loaded into the plant's core.
At that point, John Bolton warned Monday, it will be too late for Israel to launch a military strike against the facility because any attack would spread radiation and affect Iranian civilians.
"Once that uranium, once those fuel rods are very close to the reactor, certainly once they're in the reactor, attacking it means a release of radiation, no question about it," Bolton told Fox Business Network.
"So if Israel is going to do anything against Bushehr it has to move in the next eight days."
But when asked whether he expected Israel to actually launch strikes against Iran within the next eight days, Bolton was skeptical.
"I don't think so, I'm afraid that they've lost this opportunity," he said.
Meanwhile, Iranian Foreign Ministry spokesman Ramin Mehmanparast rejected Bolton's threats and said: "these threats of attacks had become repetitive and lost their meaning."
"According to international law, installations which have real fuel cannot be attacked because of the humanitarian consequences," he told reporters at a news conference in Tehran.
Iranian officials say Iran has stepped up defensive measures at the Bushehr plant to protect it from any attacks.