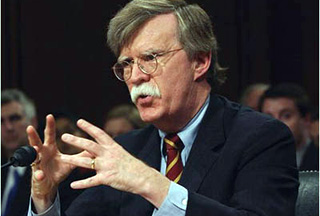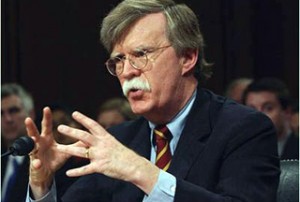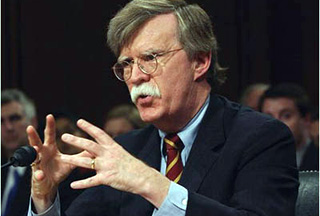 Amid a US-led push for tougher sanctions against Iran, former US envoy to the UN John Bolton says the proposed new embargos aimed at stopping the Iranian nuclear program will not work.
"It is too late," Bolton said in a speech at the Foreign Correspondents Club in Hong Kong on Wednesday.
"We are beyond the point of sanctions working," Bloomberg quoted Bolton as saying.
Last week, Bolton accused US President Barack Obama of being "naive and inexperienced" in thinking that new sanctions will stop Iran's nuclear program.
Bolton's comments come as key world powers plan to hold fresh talks about Iran's nuclear issue in New York on Thursday.
French Foreign Minister Bernard Kouchner said on Wednesday that China will join Thursday's talks with the US, Britain, Russia, France and Germany.
"The news is the announcement that China will participate in a meeting tomorrow in New York … whether they will talk about the text, whether it's just to respect formalities, I don't know," Kouchner said.
The meeting comes as Russia and China — two veto-wielding members of the UN Security Council — had previously voiced reluctance to back new sanctions against Iran and called for a diplomatic solution to the country's nuclear issue.
Tehran has repeatedly declared that it will not relinquish the legitimate nuclear rights of the Iranian nation under the West's pressure.