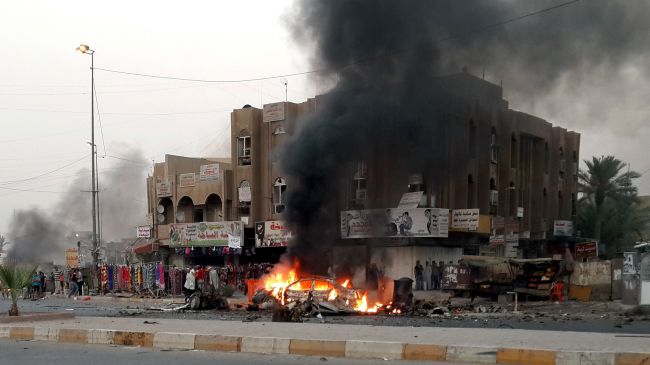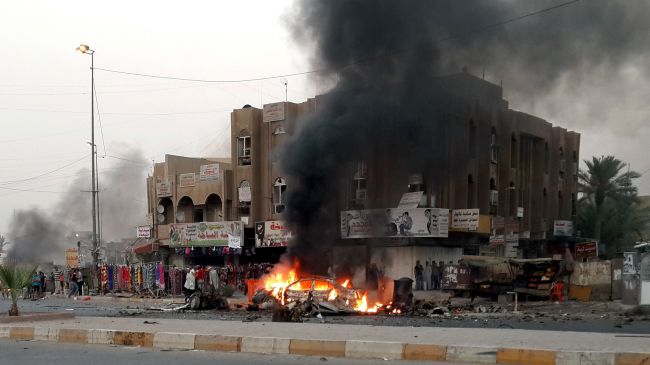 At least four people have been killed and nearly two dozen others wounded in a bomb attack in Iraq's northern province of Salahuddin, security sources say.
According to Iraqi security officials, a car bomb went off in the Tuz-Khurmato district, located west of Tikrit, in Iraq's Salahuddin Province, killing four people and injuring nearly two dozen others on Thursday.
In a string of similar bomb attacks on the same day, at least 13 people lost their lives and dozens of others were wounded across the Iraqi capital, Baghdad. The fatal attacks came only a day after more than 30 people were killed in a spate of bombings in the city.
The attackers in Iraq often target crowded places, including markets, cafes and mosques, in an attempt to cause maximum casualties.
According to the figures recently released by Iraq's ministries of health, interior and defense, 1,013 people were killed in January, including 795 civilians, 122 soldiers and 96 policemen.
The death toll is the highest since April 2008 when 1,073 people were killed.
A study released by academics based in the United States, Canada and Iraq in November 2013 said nearly half a million people have died due to war-related incidents in Iraq since the US-led invasion in 2003.
Iraqi Prime Minister Nouri al-Maliki says the al-Qaeda terrorist group is behind the killing of thousands of people in his country, saying that the group is "destroying the houses of citizens and killing them, and blowing up government departments."